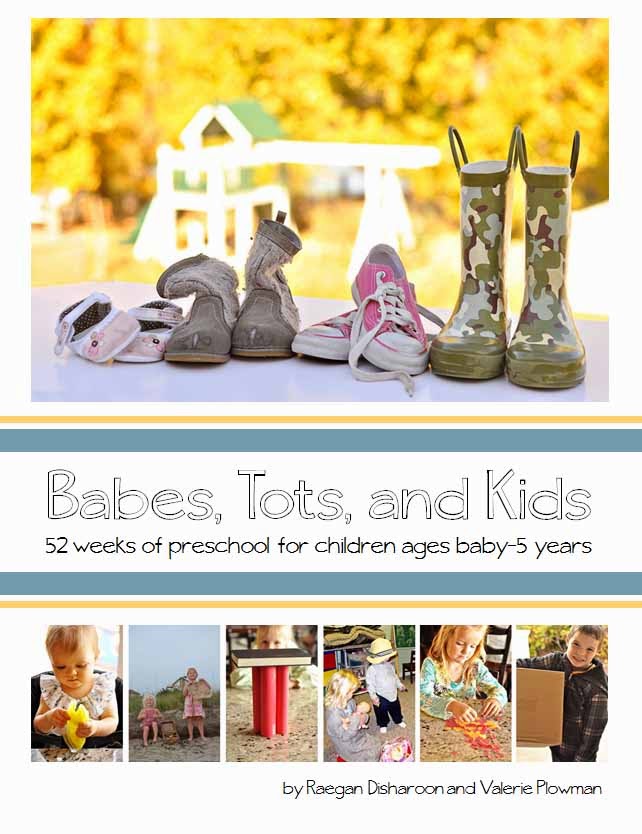 Summer is fast approaching and in celebration, Raegan and I want to give away a copy of our eBook Babes, Tots, and Kids. Whether you homeschool or you will have time off of school this summer, this book will be an excellent tool for you to use this summer with your children.
This book works for children from baby on up through early elementary age. We designed the activities with modifications for all age ranges, so you can do the same activity with all of your children.
ENTRY RULES
You must enter the giveaway to have an entry.
You must fulfill the rules of each entry for each entry to count. If I see the entry is not valid (did not meet entry requirements), I will disqualify your entry. Trust me, I check each winning entry to make sure it was valid.
Entries will be accepted until 12:00 midnight May 11, 2015.
The winner will be randomly selected through Rafflecopter.
The winner will be announced sometime after the winner is chosen. I will email the winner.
Once the winner is announced, you will have one week to contact me or another winner will be chosen. Be sure to check back and/or check your email. The only thing worse than not winning is to win but not realize it in time.
I will not use your email address for any purpose other than contacting you if you are the winner (and FYI, I don't have access to the email addresses except for the winner).