Get 5 actionable steps you can take to teach your children over time to have charity for others. These are simple to do.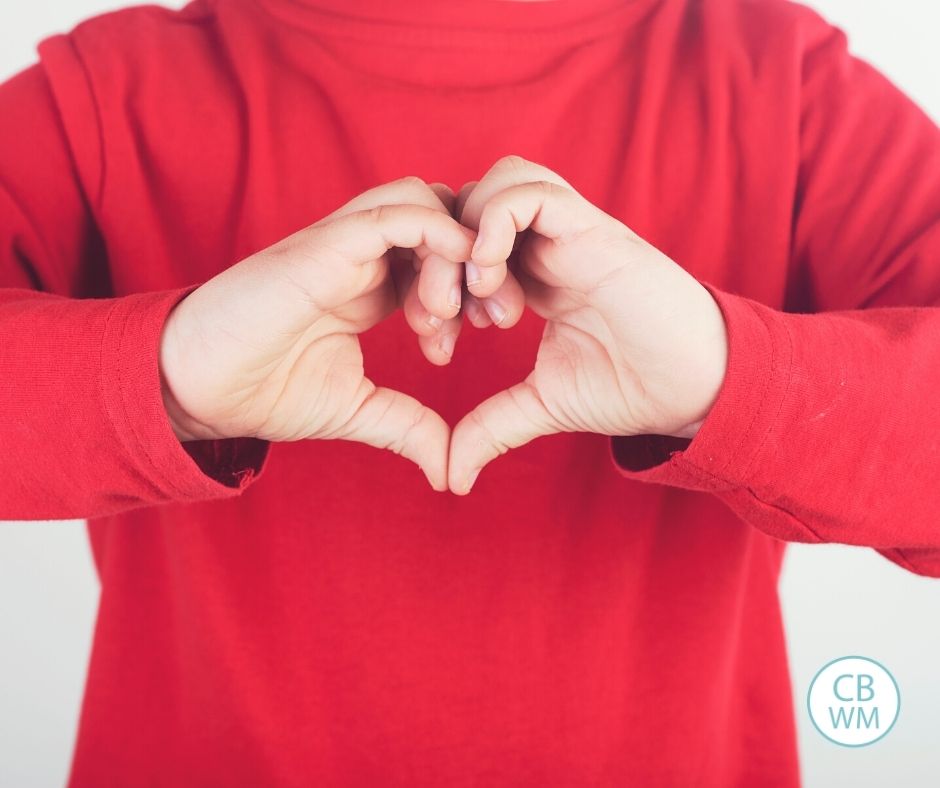 How do you teach your kids to have charity?
This is the big one.
Charity is pure love–specifically the pure love of Christ. It is having pure love, concern, and compassion for everyone.
Charity is something that takes time to develop. A lot of time.
It is, however, extremely powerful in our own lives and in the lives of our children in helping us be good people. It is absolutely worth the effort it takes to teach and develop charity.
Understanding Charity
One aspect of charity I think we all immediately think of is giving to the sick, afflicted, and poor. We might give of our time. Maybe we will donate money or other goods. We might have talents that can benefit people.
The trick here is to offer charity to all who need it–not just those we think "deserve" it. We also have a love for those we are helping. The Apostle Paul taught these things about charity:
We should be filled with good feelings toward all people
We should be patient
We should be kind
We should not boast, be proud, be selfish, or be rude
We should forgive others and should not glory in the wrong things they may have done
We should not do good things out of a desire to benefit ourselves
We should be loyal
We should believe the best in others
How To Develop Charity
So how do we develop true charity for others? Here are some ideas:
Study the life of Jesus Christ and keep His commandments. When we study how he reacted, we will better know how we should react.
Pray for charity.
Learn to love yourself. We must respect and trust ourselves. We must repent and forgive ourselves. Oftentimes, a lack of charity toward someone is really a showing of our own insecurities about ourselves.
Avoid thinking you are better than others. Have patience and have empathy. Try to see things from their perspective.
Serve, serve, serve. Service does not have to be super grand to be service. Service is something as simple as getting you sister's spoon for her. The best way to teach service to your child is to do service yourself. Also, thank your child for doing service, and talk about the good feeling he gets when he does service. You love the people you serve.
Isn't this list rather simple? Not necessarily easy, but simple.
I think these are things we can work on ourselves and also things we can help teach our children. Studying the life of Christ is an easy thing to do with our children. Tell them the stories of Jesus. Having our children pray for charity is also an easy thing to do. 
We can be sure our children love themselves so that they don't feel the need to try to compare themselves to others and bring others down in order to feel better about themselves. This takes lots of time and effort on your part. See my post on Tips for Building a Positive Self-Concept in Kids for ideas on how to do this.
We can teach our children to see things from the perspective of other people. We can help them to be patient with others. Family life is a great teaching ground for learning patience :). 
Conclusion
Charity is a virtue that is absolutely worth the time and effort it takes to teach not only our children but ourselves.
Inspiration for this post taken from Charity.
Related Posts