Looking for some age-appropriate chores for you 3 year old? Read this post to find a list of chores your preschooler can do and get your chore cards and chore chart.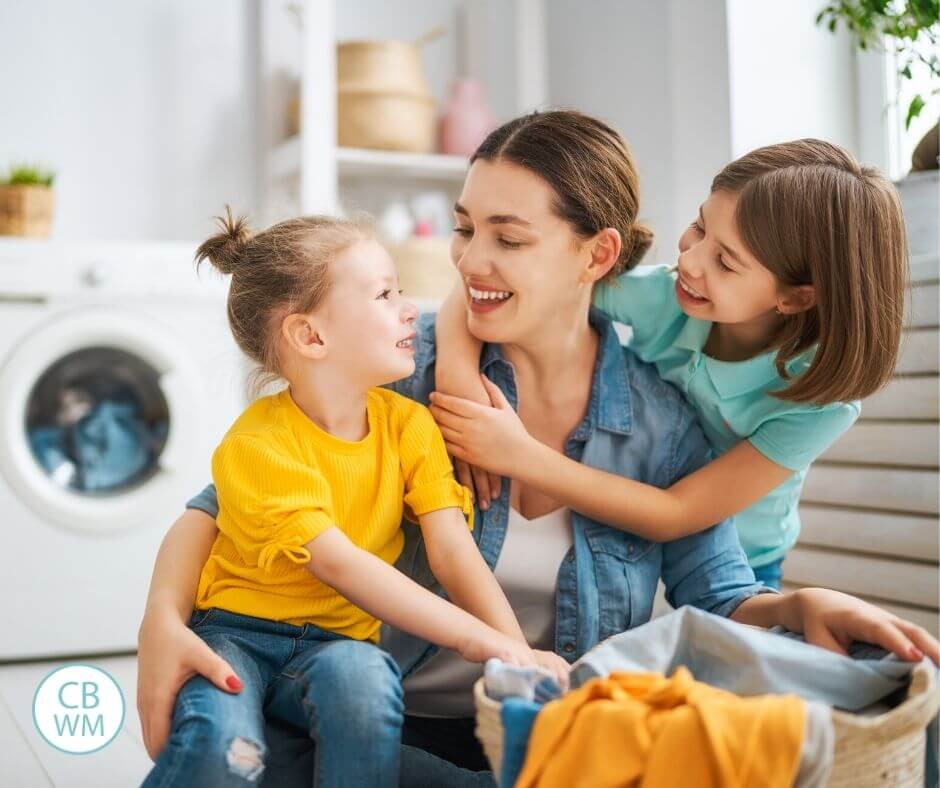 When deciding what chores your three year old can handle, it can be hard to know what is age appropriate for your little one.
It doesn't even get easier as you have more children. It can be hard to remember what your other children did at age three.
When your oldest child was three, he seemed SO old.
When your fourth child was three, she seemed like a baby.
You can easily require too much or not enough of each child.
I am always striving to make your life a little easier and to take the guess-work out of parenting. I kept track of the chores we did at age three for all of my kids, and I have for you today chores your three year old can do.
Age-Appropriate Chores for 3 Year Olds
Will your three year old be perfect at these chores from day one? Nope. No way.
It will take time and practice, which means you need patience. If you need some guidance on teaching your child to do chores, please read A Beginner's Guide to Teaching Children To Do Chores.
How to Get Your 3 Year Old Doing Chores
First, add to what your child is already doing. If your child hasn't done chores yet, see my post on toddler chores – 12 Chores Your Toddler Can Actually Do – and start with the chores listed there.
Always remember that you need to show your child how to do the chore, teach your child how to do the chore, and give your child time to get capable at the chore.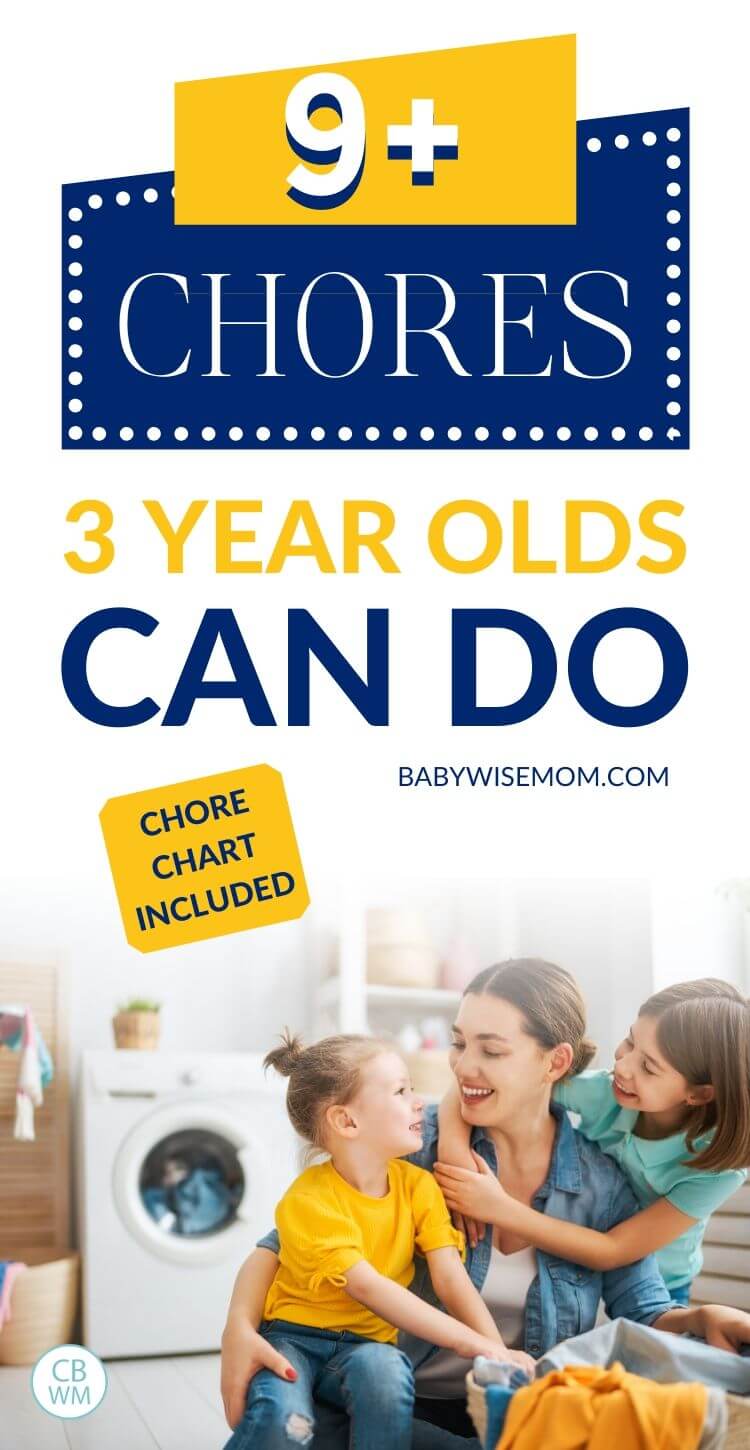 Chores for Preschoolers
Once your child can do the chores listed for toddlers, you can add to the list with these chores listed below.
A three year old has more ability to do things on his own. During this year, he starts to really dress himself, buckle himself in, and can be trusted more to clean up after himself.
Here are some ideas for three year olds. Some of these things were done by my children younger than three, and others closer to four.
Dress self
Get potty trained (if not yet)
Start to brush teeth independently
Pick up toys
Say prayers
Help match socks for folding
Help care for pets
Start to vacuum independently (may need help depending on how heavy the vacuum is)
Become more independent with chores begun as a two year old
This is not a long list. Remember we are adding to the list of chores we created for two year olds already.
Now, when the child was two, the chores were looked at more as "helper." As a three year old, your child can start to be more independent on some things.
When my oldest was three, he was able to vacuum a small room well enough that I didn't go over it later. Look over your two year old list and find things you can start to expect your three year old to be independent with.
Sometimes a chore chart or chore card pack can be super helpful with chores. You can get this preschooler chore pack from me.
This digital download includes cards so you can create a pack and it also includes a simple chore chart you can print off. This purchase comes with instructions on how to create the chore card pack.
This pack includes all of the chores I have for toddlers, 3 year olds, and 4 year olds. It is the complete pack for your three year old preschooler with room to grow into 4 years old!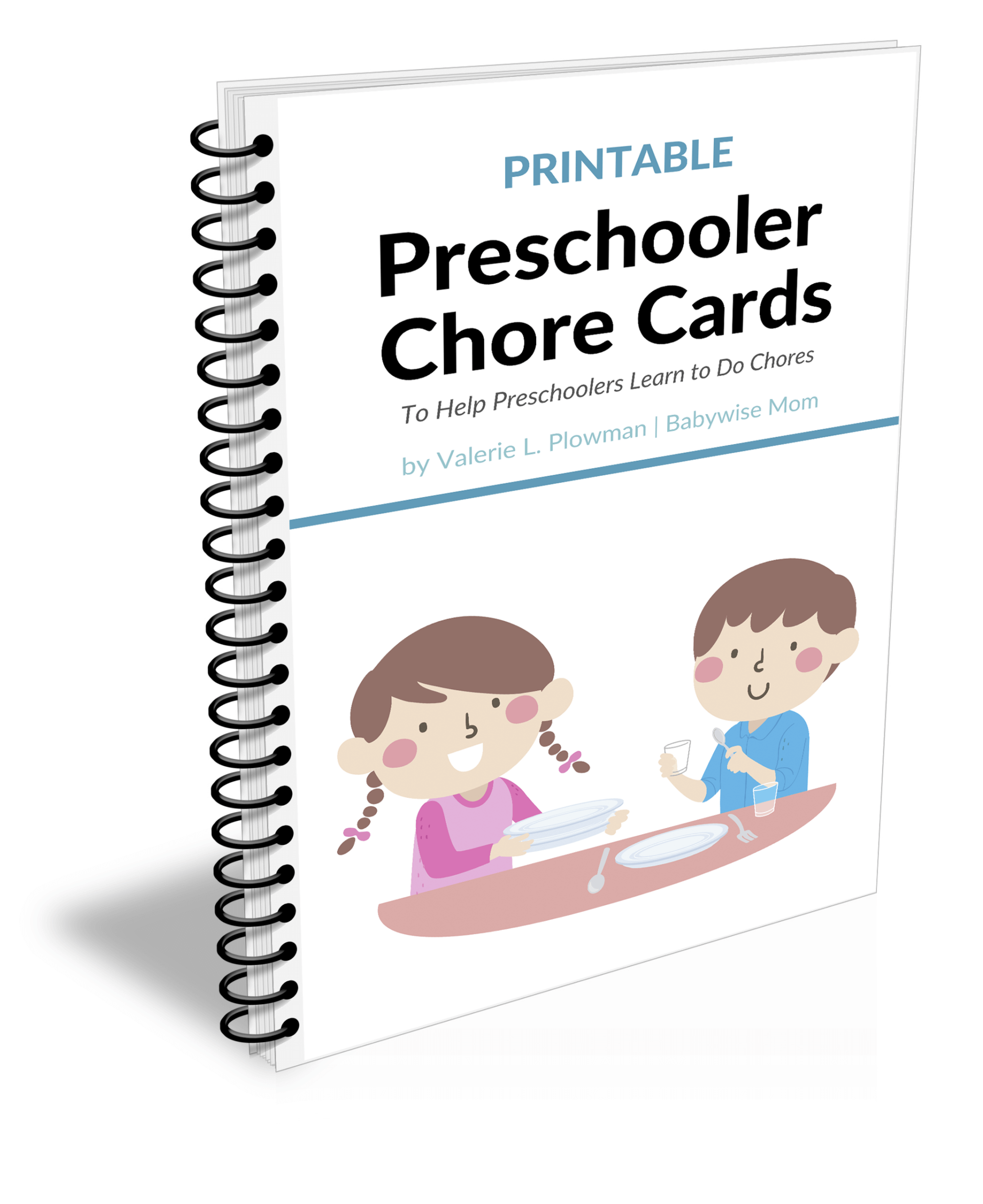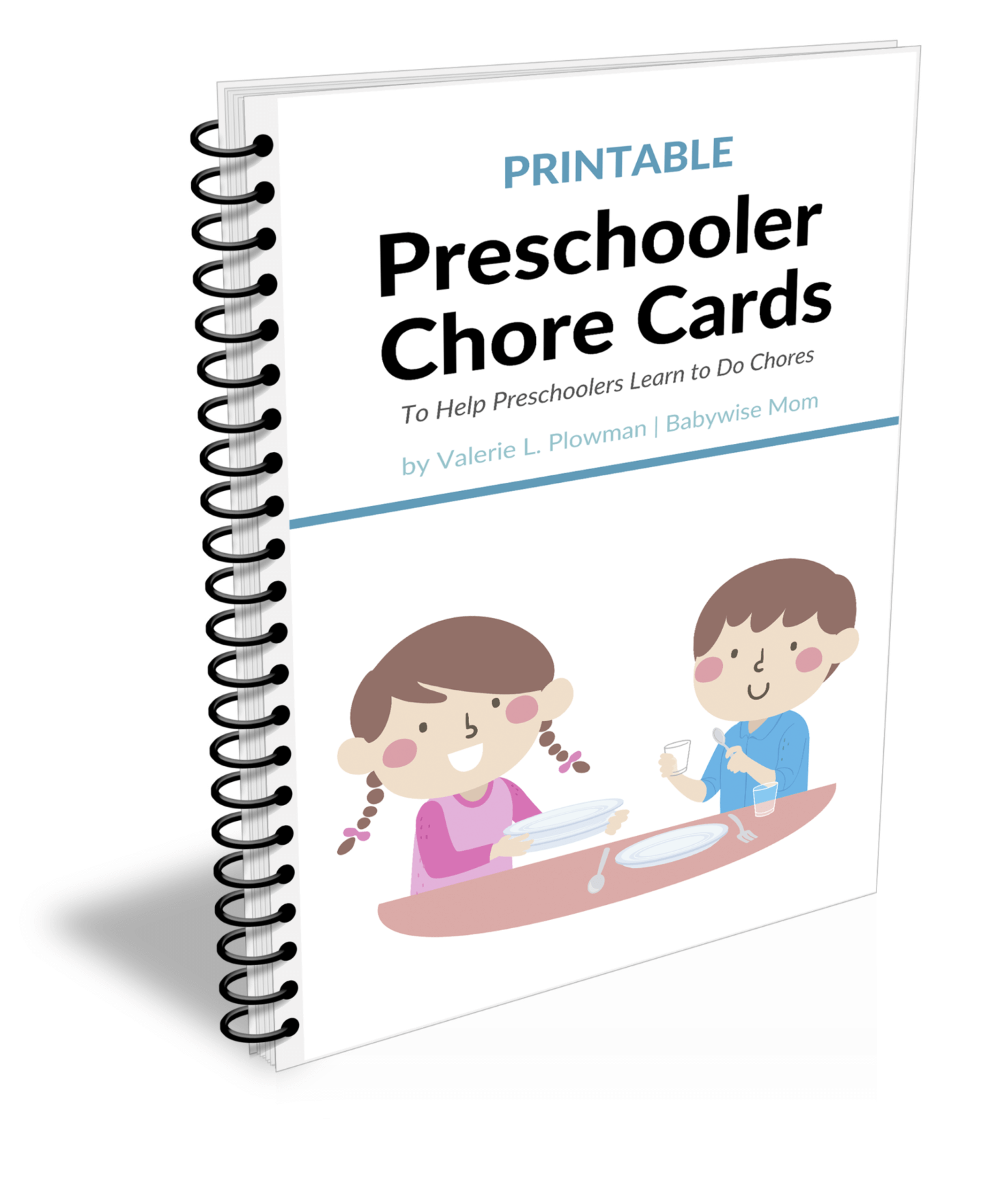 NOTE: If you purchased my toddler chore cards, please contact me for a discounted pack to upgrade to that pack to add in the preschooler chores.
Tips for Chores Success for Preschoolers
Always keep in mind that your three year old will not do these things incredibly well or fast, especially initially.
If you are going to have your three year old dress herself, make sure you have allotted plenty of time for her to do so. The day you are in a rush is not the day to institute dressing herself.
Also keep in mind that as you give your child more responsibility, you do it in small steps.
The day your child turns three, or the day you read this for the first time, is not the day your child needs to take on all of these additional chores and responsibilities.
Choose one to add at a time. Once your child is comfortable enough with that responsibility, add another one. These are chores to add over the course of the year as a three year old, not all at once.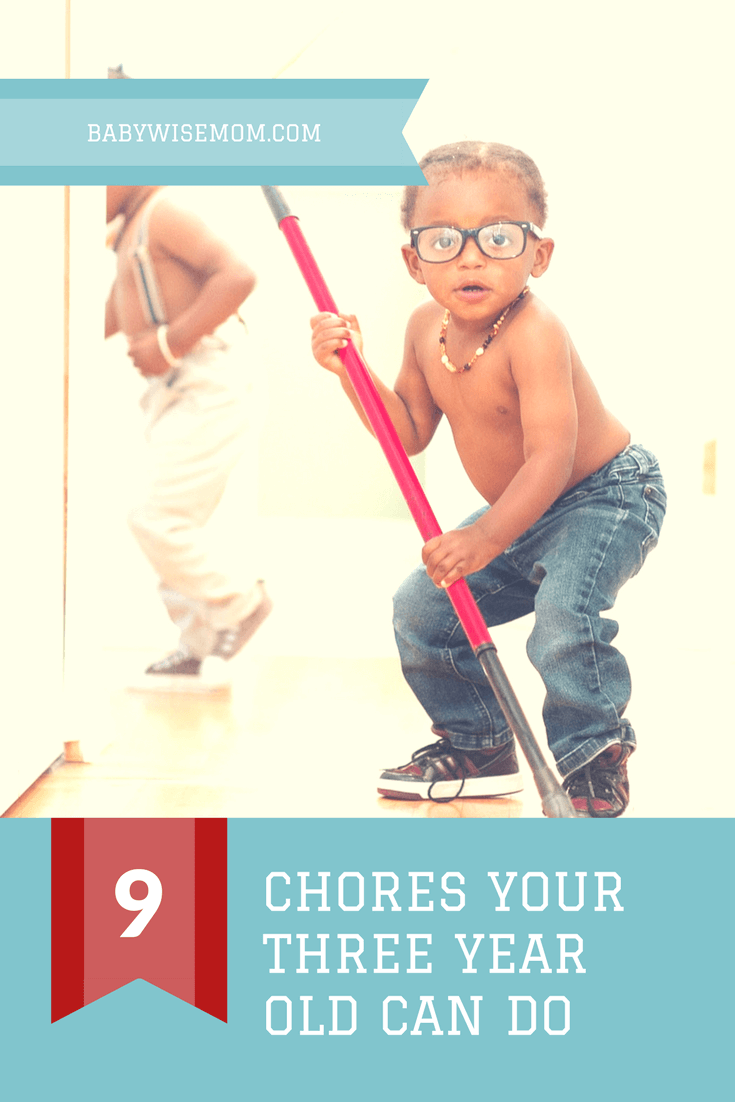 Conclusion
Making sure your child does chores each day can become tedious and seem like more work than it is worth. I assure you it is worth the work and your payoff day will come and will be very sweet!
Related Posts
This post originally appeared on this blog in August 2017