Baby schedule for baby's 20th week. Baby schedule and routine for the twentieth week of life. 19 week old baby routine and daily life. Find out how to increase milk supply, drop the fourth nap, and find sleep cues. Get a daily routine for your 4 month old.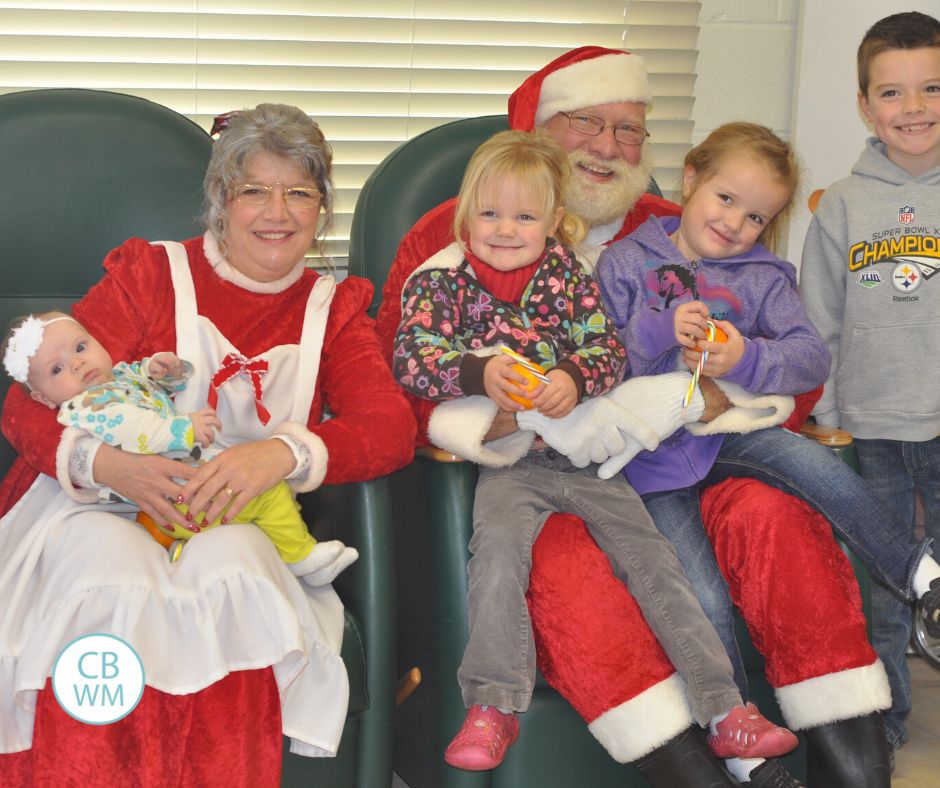 This is a summary for Brinley's 20th week. She was 19 weeks old.
NURSING
Typically, nothing exciting really changes with nursing at this age or older really until you wean.
But something did change this week.
I decided to start taking Fenugreek. I tried it when nursing McKenna, but I never noticed a change so I didn't stick with it because Fenugreek can give you the runs and it is not worth it if you see no difference. 
Despite the fact that I haven't ever had supply issues, it is a concern I have always had. I don't want to lose my supply. I decided to try Fenugreek to see if it made any difference in my supply.
Oh yes it did! I took it one night before bed, and the next morning I felt twice as full as I had been on previous mornings.
I just have a lot of extra milk now.
But something else interesting happened.
With the larger quantity of milk, Brinley went back to taking longer to eat. She has moved back up to usually 10 minutes per side instead of 10 minutes total and sometimes even spends 20-30 minutes on one side alone.
Then it just perpetuates the cycle of more milk–she eats longer, which brings in more milk, which continues her eating longer.
Needless to say, I am a Fenugreek believer. I don't notice a drop when I don't take it–in fact, often when I skip some I actually have more milk after that (could be a coincidence), but I think it definitely has increased supply overall. 
Why did I try it?
I was talking to a friend at my church Christmas party who is expecting her fourth and was telling me about her nursing experiences and how she has a hard time keeping supply up. She told me how much Fenugreek helped her supply.
Since I live in concern over it, I thought I would try Fenugreek out again. I have a new factor in my nursing life I never had with other kids, and that is PCOS. PCOS can reportedly hurt milk supply (though I have also read it can help…so you never know). 
SOLIDS
This week, we added oatmeal to Brinley's menu. She doesn't love oatmeal alone, but she will eat it mixed with bananas or pears. She really likes the combo of pears and oatmeal.
DROPPING THE 4th NAP
One night this week, as I mentioned, we were at a Christmas party at our church. While we were there, Brinley just skipped her fourth nap. By the end of the party, she was obviously quite tired, but she made it a very long time happily awake.
Most babies will drop that fourth nap around 4 months old. This happens either by skipping the nap and doing feed, play, feed or by moving to a four hour schedule.
I decided to give the skipping of the nap a try. I figured she wouldn't be able to skip every night because my other babies would skip some nights and not others, but she just skipped it and never looked back.
So she is now up for a longer stretch and it is a lot of fun to have her around more, especially at that time of day because it is when the whole family is home and together.
>>>Read: Dropping Naps: A Quick Reference
NAP CUES
Speaking of naps, Brinley seems to have nap cues. I haven't really ever searched for them because my other kids did not keep nap cues long.
But she starts to get a bit jabbery–jabbery in a frustrated or discontented sort of way. It is so great because rather than watching the clock, I just pay attention to her. 
>>>Read: Baby Sleep Cues and How to Get it Right for Your Baby
SWADDLING
I had been keeping one arm out for Brinley's fourth nap since it was just an hour long anyway. She initially took a while to fall asleep–18-20 minutes instead of about 5-10.
Then one night this week, before the dropping of the nap, she started taking only 5 minutes to fall asleep with one arm out. Success! It is exciting to move forward on the road toward no swaddle.
>>>Read: Everything You Need to Know About Dropping the Swaddle
19 WEEK OLD SCHEDULE
Our schedule typically looks like this:

7:30–feed
8:35–nap
11:30–feed
12:45–nap
3:00–feed
4:15–nap 
5:00 or 5:30–feed
6:30–nap (80 minutes after waking) until it was dropped
7:30–feed, then bedtime
HELPFUL BOOKS
RELATED POSTS