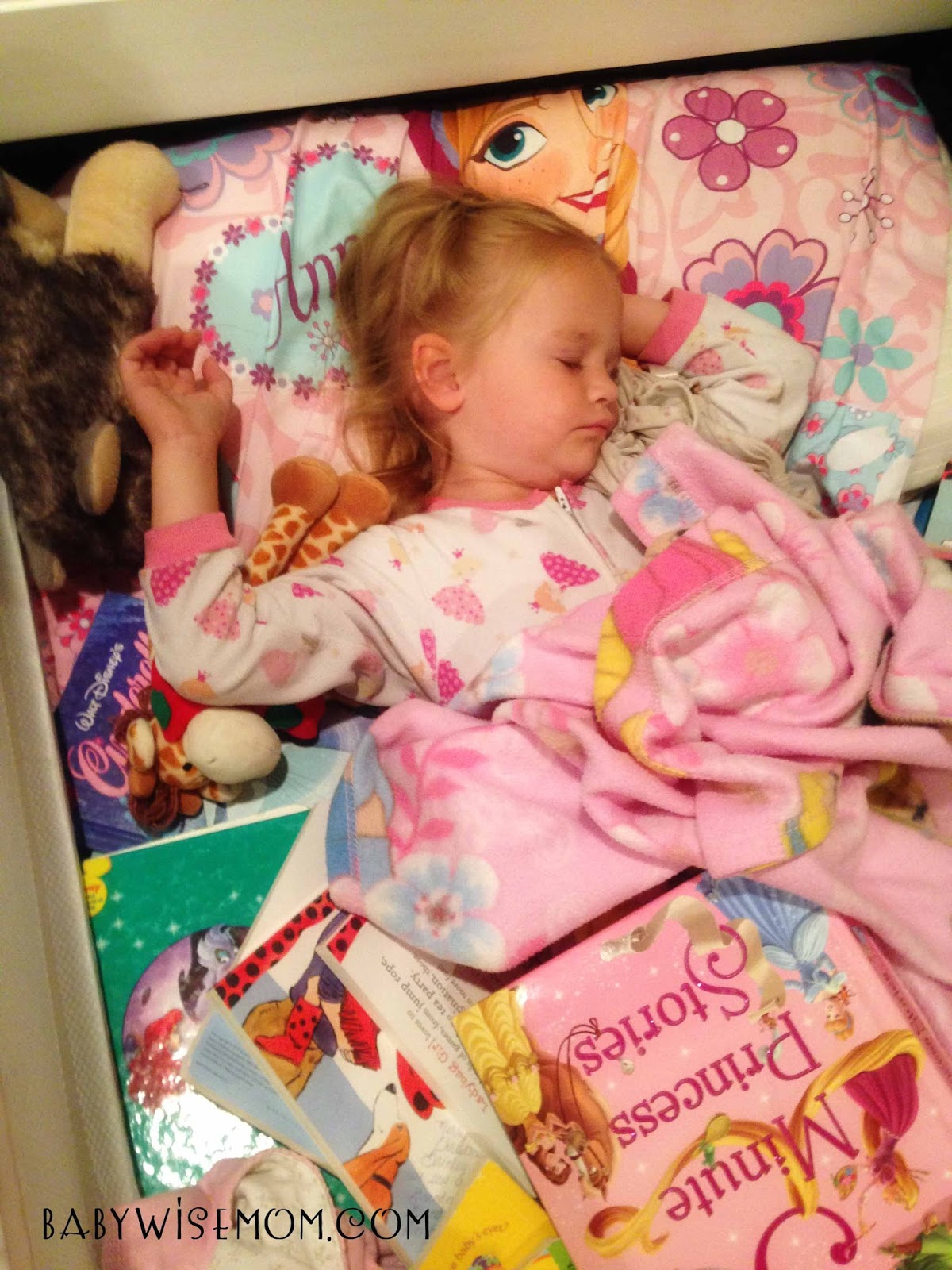 This is what I found one day when I went to get her
up from her nap. She loves her books!
This is a summary for Brinley from 34.5-35 months old. This takes her up to one month before she turns three!
SLEEPING
Sleeping was good. She is staying in bed once I put her there. She isn't always thrilled to go to bed, but once she is there she is fine.
EATING
Eating was also good.
DENTIST
Brinley has also done very well with the dentist. She has not been a crier and she has done what they ask. We had a dentist visit during this period. She was not feeling cooperative. She didn't cry, but when the hygienist would ask her to open her mouth, Brinley would just look at her and shake her head no. After a few minutes of the nice hygienist trying to nicely ask Brinley to open her mouth, I went over to her, got my "mom face" on, and told her to open her mouth. She gave the hygienist a look. I am not sure how to describe it other than a very untrusting "Scuz." But she opened her mouth. All was well.
When I looked back on what I wrote her last trip (after the fact), I commented that kids can suddenly get scared so I had done some practice at home before our visit to the dentist. I didn't do that this time! I will have to remember my own advice next time around.
BOOK THIEF
This girl loves books, which of course makes me happy. I am constantly removing books from her bed. When she is awake, she will spend time putting more books into her bed to look at during nap time.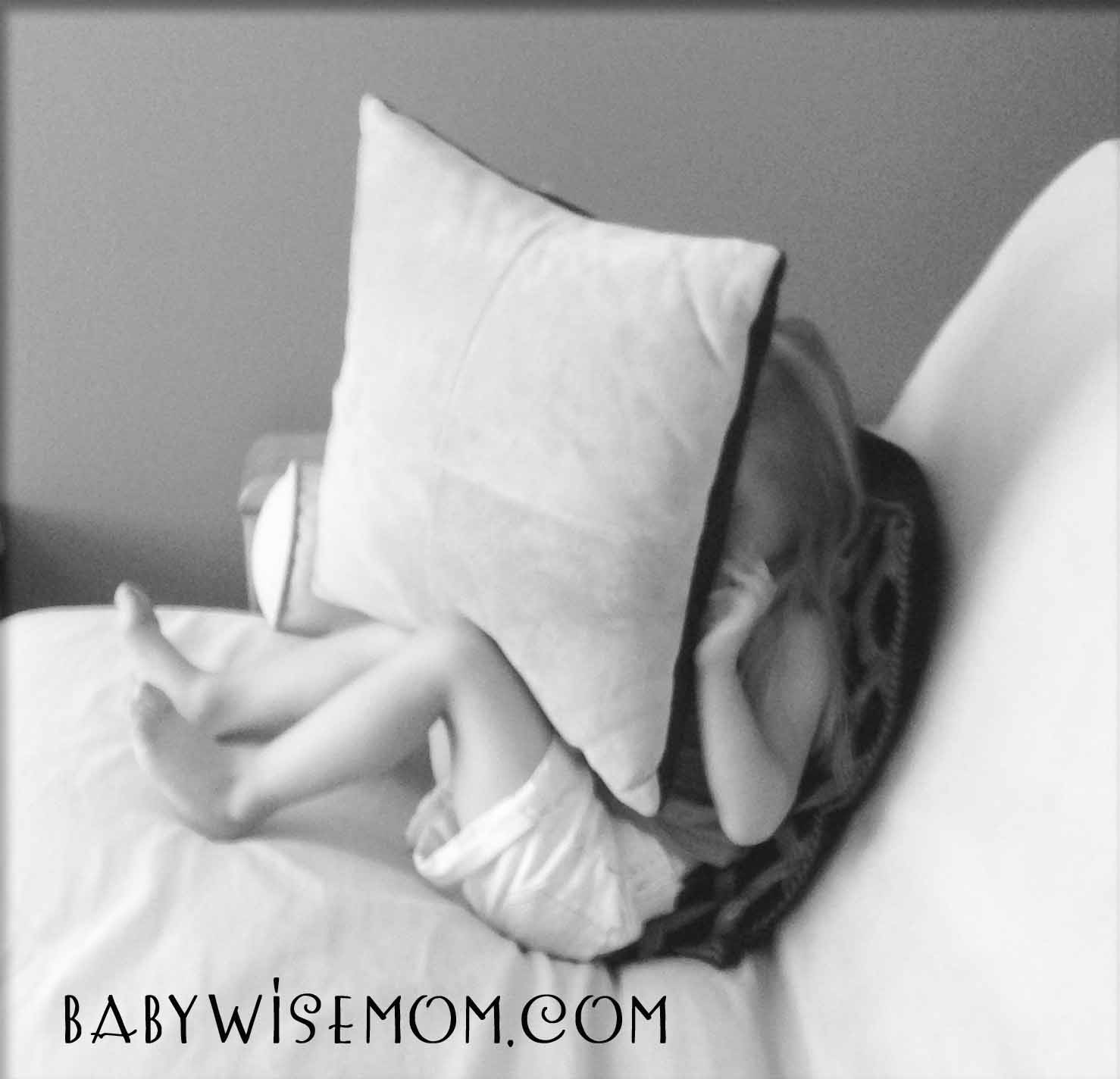 Sometimes she thinks if she hides like this, I won't see her for nap time.
VACATION
We had a fun vacation this month. We went to Breckenridge, Colorado. It was about a ten hour drive to get there. Brinley was super good for the drive. She played with little princesses, looked at books, listened to music, played with ponies, listened to books on "tape," and did some PBS show watching. She slept well while we were there. Everyone was in need of a bit of vacay detox when we got back, but we made it through.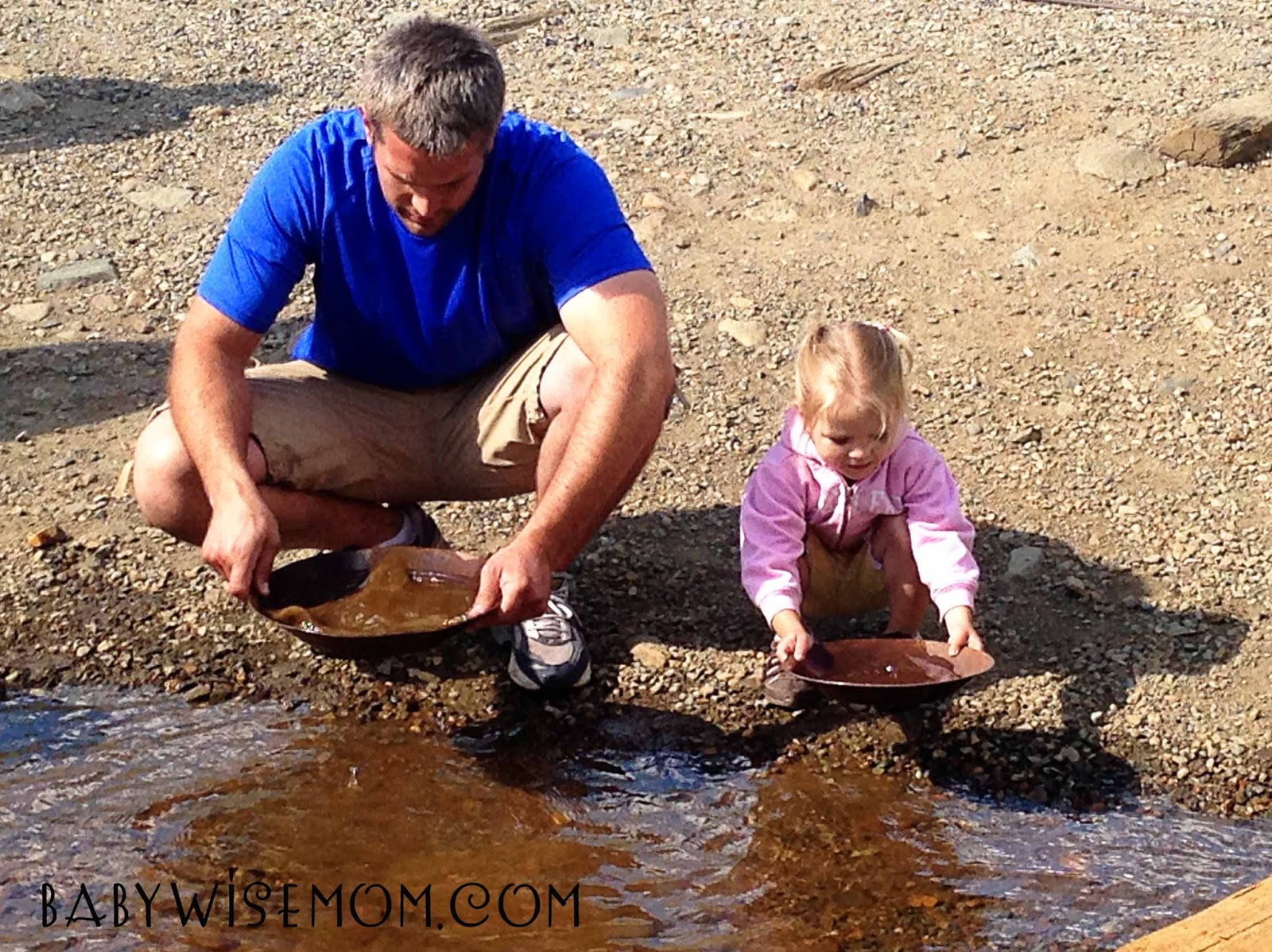 Panning for gold in Colorado
SWIMMING LESSONS
Brinley started swimming lessons this month. Her first lesson went really well! She was nervous. I think when we went to California last Fall and she "tumbled in the waves" it made her a bit nervous around water. She is kind of like a little orangutan baby clinging to her teacher, but she isn't crying or anything.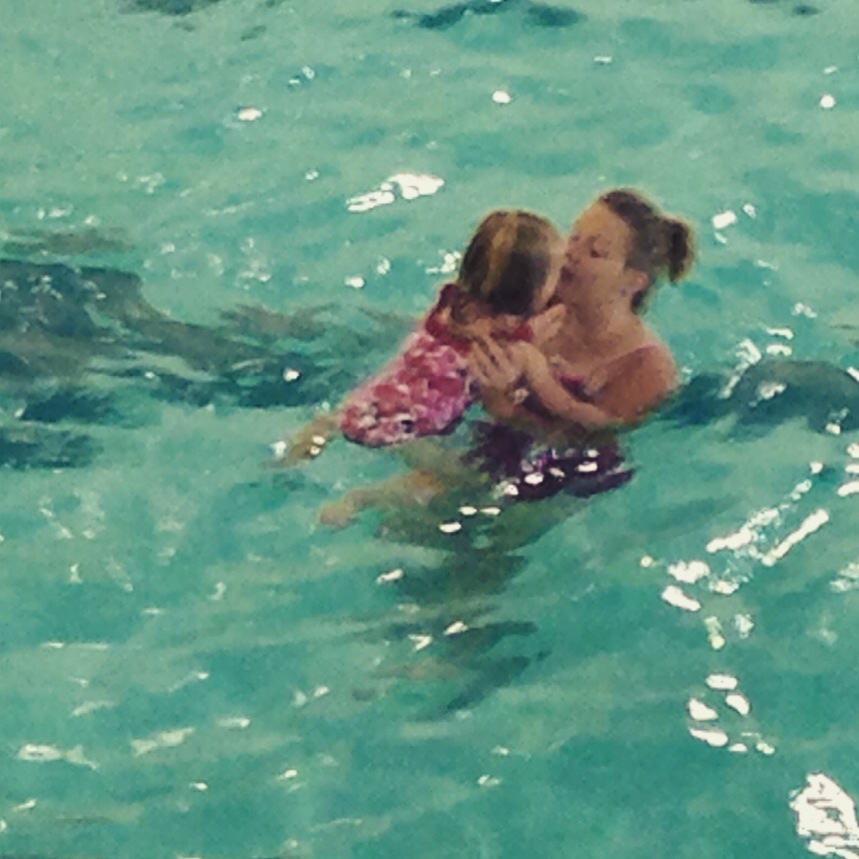 SCHEDULE
This is her typical daily schedule for summer–not a lot of structure.
8:45 AM–Wake up/Breakfast/Get ready
Sometime between breakfast and lunch, have Independent play for 60-90 minutes
12:00 PM–Lunch
1:30/2:00 PM–Nap
4:30/5:00 PM–Wake up and Free Playtime
5:30 PM–Dinner
6:00 PM–Family Time
8:00 PM–Get Ready for Bed
8:30 PM–Bedtime
During the day, we will do learning activities, play outside, go for walks, go to the park, go do other fun stuff…what we do each day has varied a lot so far.
HELPFUL BOOKS
This list contains affiliate links.
RELATED POSTS/BLOG LABELS: