Christmas Gift Guide Ages Birth-12 Years Old. Perfect Christmas gift ideas for your children from your baby on through your preteen.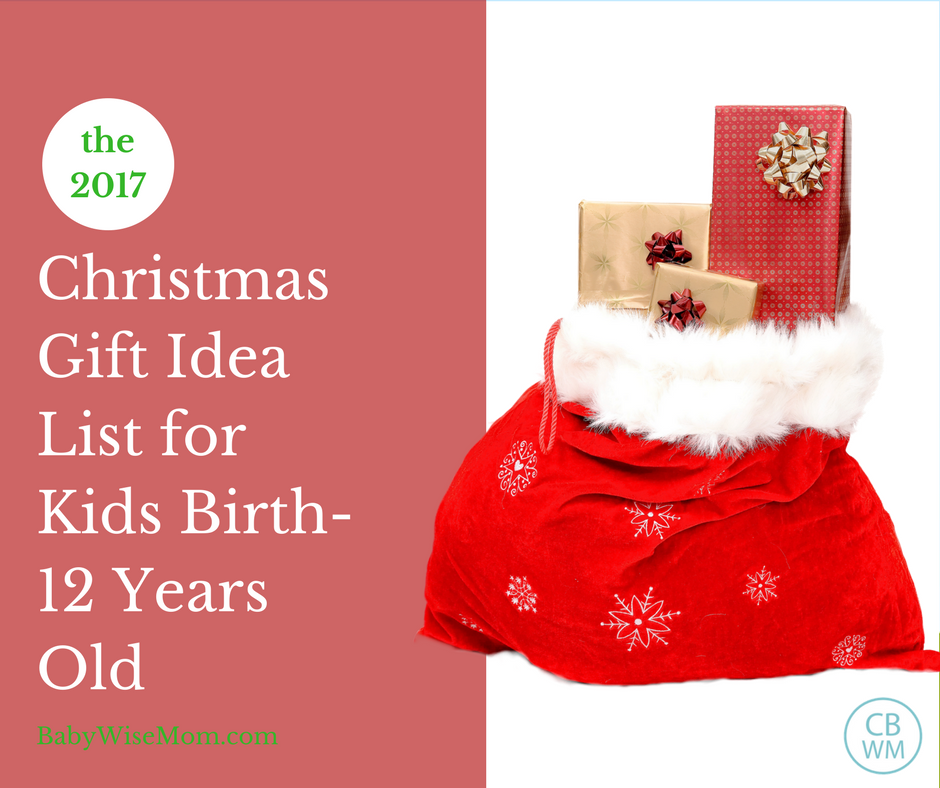 I am very thoughtful and intentional about what gifts I get my children. I want to get toys that will last–nothing that will break right away. I prefer toys that I can pass down from child to child. Here are some ideas for you as you are choosing gifts for your children. I have broken them down into age ranges. I also have some other toy posts that I will link below. Also, don't forget to do a book! I always do a book for each child.
Baby-24 Months Old Gifts
2-4 Years Old Gifts
4-6 Years Old Gifts
6-8 Years Old Gifts
8-12 Years Old Gifts
For children in this age range, experience gifts are great! Memberships, punch passes, gift cards to a location, tickets, etc. You can also start to buy things like furniture to be gifts. Kaitlyn wants a desk in her room, so that will be her gift this year.

Related Christmas Posts on This Blog:
See Also: