Beauty Products and Accessories. Great lipstick, lip balm, eye cream, retinol cream, vitamin c serum, shampoo, conditioner, turbie towel, and pendant.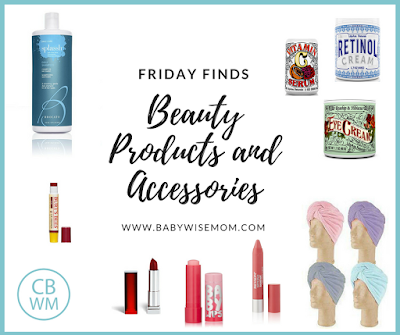 I have made some new discoveries over the last few months that I am loving! This post contains affiliate links.
This is a very cute necklace that comes in gold, silver, or rose gold. I went with gold because I have very few items in gold. This sometimes goes on lightening deal, too!
Turbie Twist Microfiber Towels

I got this pack for Easter for my three girls and me. I love these! I have a homemade one I have used for years and it was starting to wear out. These were done already and not any cheaper than doing it myself, so I gave these a try. Something I love about these is since they are microfiber, their really soak up the moisture well. It helps dry the hair faster so less blow-drying is need and/or less time needed for air-drying. All of our hair fits in these, which was a concern for me since we have some very long and thick hair at this house. They are also very light on the head. My youngest two do not use these as much as Kaitlyn and I do–it isn't easy for them to put it on themselves.
I have talked about this on the blog before because I love it so much. There are TONS of colors. The prices can vary on Amazon, This Fig (my personal favorite color) is a good price. I will buy it if it goes below $4 on Amazon. If it is over that, you can probably find it cheaper in a local drug store.
Maybelline Color Sensational Lipstick

I got this for Kaitlyn when she played Sebastian in the Little Mermaid this past spring. I have loved using it myself! This stuff lasted on Kaitlyn's lips through her entire show. I can wear it for a very long time before having to reapply, which is impressive since it is red. I always gets tons of comments when I wear this in real life and on Instagram. If red isn't your thing but you do want something long-lasting, they have a ton of colors.
Revlon Matte Balm

My friends and I had a favorite things party a few months ago. We each brought something that is under $5 (3 of each). Then we drew names out and three people took home the item we brought. I brought my Burt's Bees Lip Shimmer, of course, and one of my friends brought this Matte Balm. I was a lucky winner! This is another lip color I get a lot of compliments on when I wear it. It lasts almost the whole day, even through eating. I like to pair it with some chap stick because it is so matte, but that is just personal preference. There are lots of different colors.
Maybelline Baby Lips

This is a great, light lip balm for spring and summer. This is consistently VERY cheap on Amazon compared to what I see it for around town. $2 or less is a go on Amazon. I must say, however, that this is a very similar effect as Lip Smacker chap stick. So if you are like me and use that still (yes I do!), you might not find a love in this. But if you are going for something more grown-up, you will love this.
Brocato Shampoo and Conditioner

This is not a new product for me. I have used this since 2004 and I LOVE it! It got hard to find in stores locally, so I have been thrilled to find it on Amazon. This works so well on cleaning, conditioning, and leaving my hair light and bouncy all at the same time. It isn't harsh on my hair, either.
LilyAna Naturals Face Products

I plan to do a full post on these with some before/after pics. I have been using some of these for two weeks and some for a few days and I LOVE them. I can see a real difference (for the better) in my skin. The skin tone is evening out. This product line has been compared to Rhodan and Fields in effectiveness and is way cheaper. These products will go on lightening deal sometimes, too. I have been using the Vitamin C Serum, Eye Cream, and Retinol Cream. They also have Face Cream, but I haven't tried it yet (I still have face moisturizer).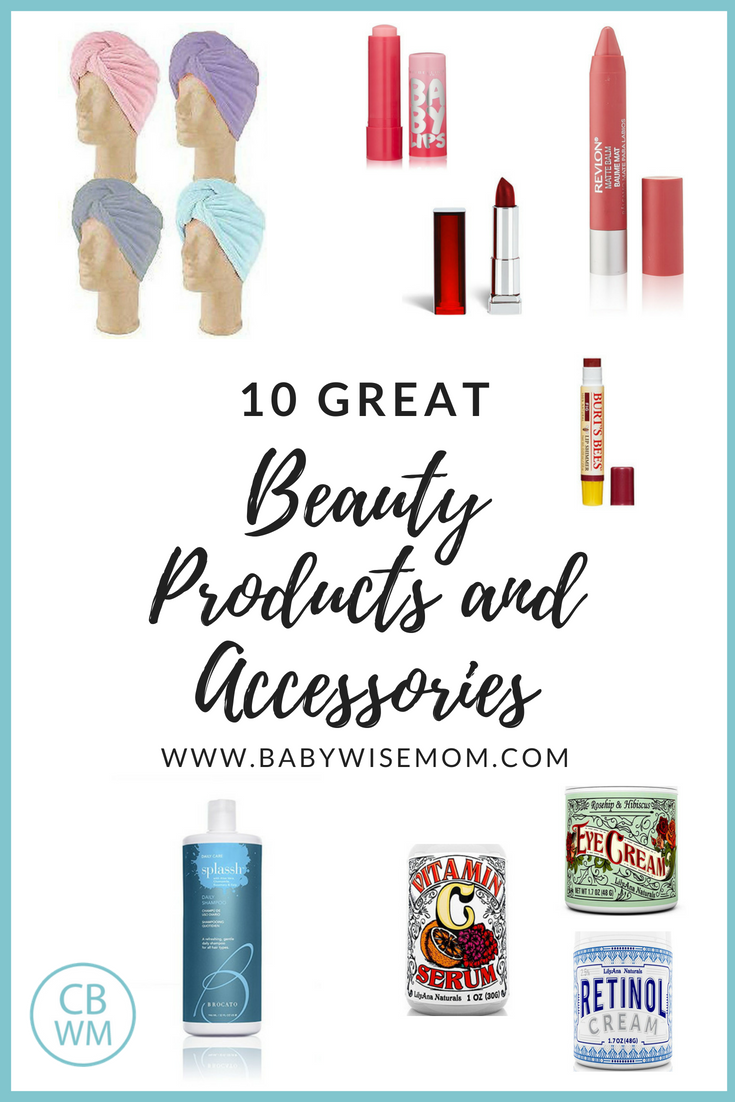 Related Beauty Products On The Blog