Learn all about what roomtime is, where to have roomtime, and how to implement this structured playtime alone with your child.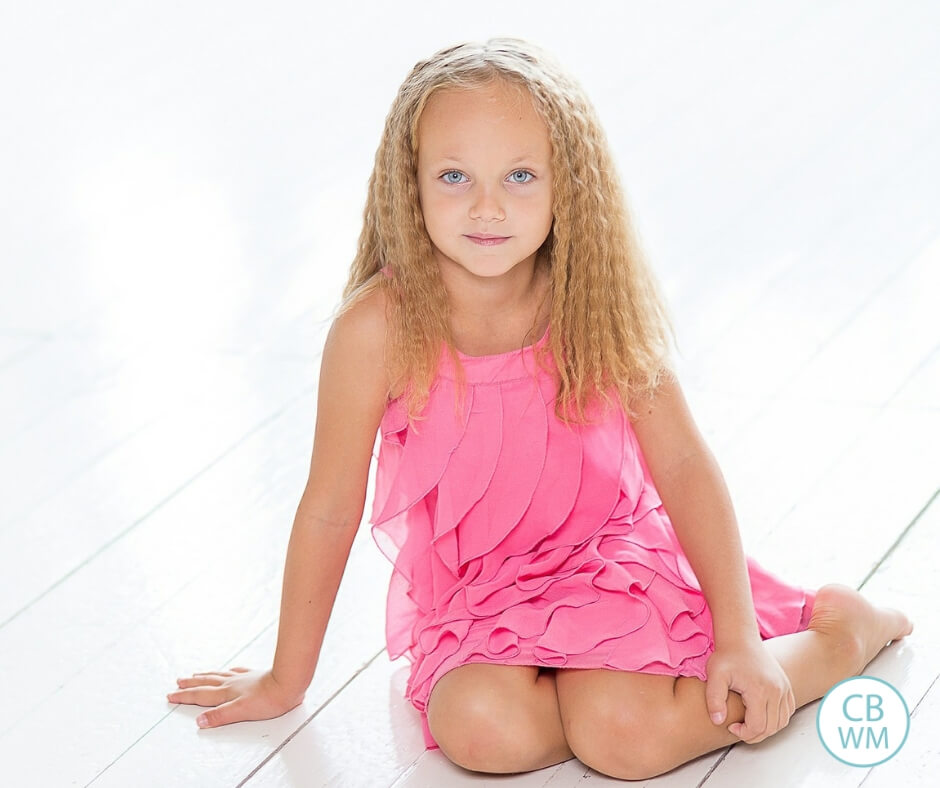 I always say one of my favorite aspects of the Babywise method is doing Independent Playtime. This time alone brings so much value and benefit to the life of the child, the mom's day, and the peace of the whole family.
You start Independent Playtime in a crib or playpen. As your child gets older, it is time to move on to a larger space.
---
Read: Starting Independent Playtime Late
---
When parents are moving from playpen time to roomtime (both forms of independent playtime ), they often have questions about how to do this. Roomtime is essentially the same thing as independent playtime, just with larger boundaries (a room rather than a playpen).
On Becoming Babywise II says you will move to roomtime between 18-22 months (page 76). With both of my older two children, I moved much earlier. Brayden started roomtime around 14-15 months. Kaitlyn started it at 12 months.
McKenna, my third child, was in the 18-22 month range. I tried to move her earlier, but she was not happy with that and preferred the playpen.
Exactly when you move your child to roomtime is up to you. Base it on the child's ability to handle the freedom.
What is Roomtime
Roomtime is a structured activity. Mom decides when it starts, not the child. If your child is the type to wander into his room and play on his own for 45 minutes, this is not roomtime. Roomtime is when mom decides that it is time for roomtime and the child willingly complies.
Roomtime is not a free-for-all. The child doesn't get to do whatever he wants to. If he is doing things in his room that you find inappropriate, you should stop it. What is inappropriate? That is up to you. You are the parent.

How To Do Roomtime
A common question I get is about a gate or shutting the door. I shut the door at first for roomtime. If you don't want the door shut, you can do a child safety gate. Once your child is able to handle the door being open, you can leave it open if you want to. You know your child can handle it if he stays in his room with it open.
Brayden (3.5) will happily play in his room with the door open, but still to this day he usually prefers it to be shut. Brayden and Kaitlyn have roomtime at the same time, and their rooms are right next to each other, so it is better for the doors to be shut. Then they don't have the temptation and distraction of playing with each other during this independent playtime.
You want this to be a time when your child can "focus and play independently without having someone or something there to 'entertain' him" (On Becoming Toddlerwise, page 48).
---
Read: How to Get Your Child to Play Happily Alone
---
Where is Roomtime
Roomtime can be in a bedroom. Roomtime can also be in a location other than the child's bedroom (Babywise II, page 76). Remember, it is just playpen time with extended boundaries, so it can be anywhere you deem appropriate. Find what is convenient for you. Make sure it is safe for your child. Read all of my tips on a Room Time Set Up here.
Related Posts: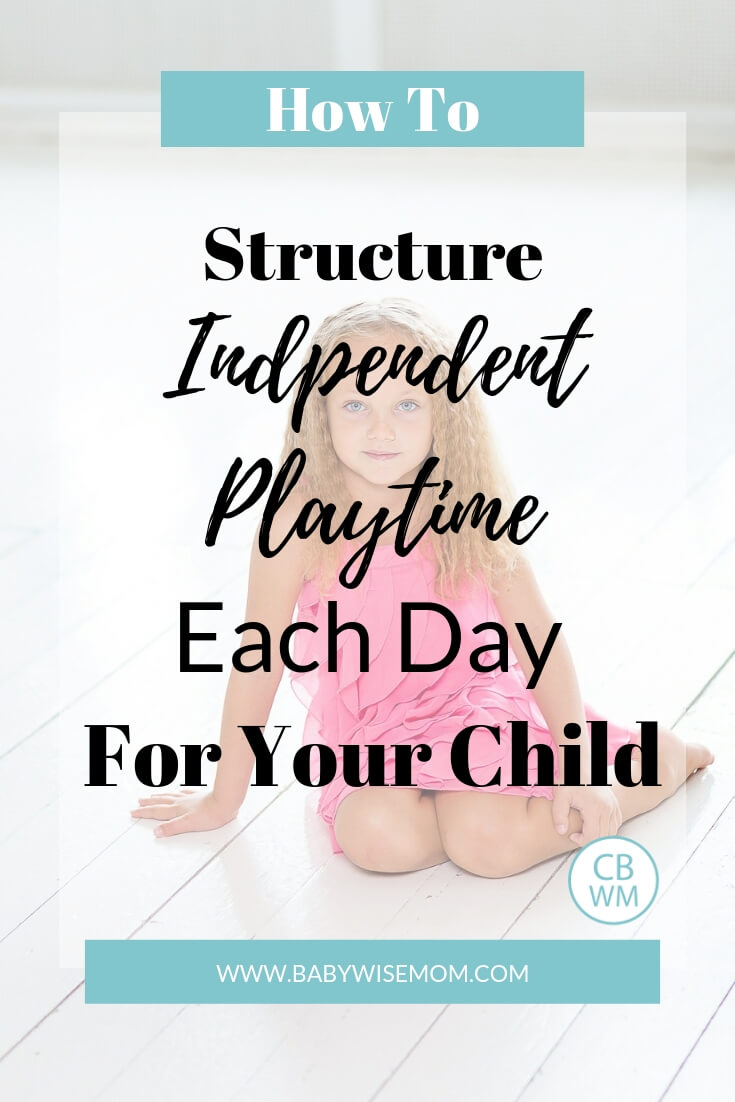 We are sorry that this post was not useful for you!
Let us improve this post!
Tell us how we can improve this post?