15.5 year old teen girl information and helps. See all about her daily life as a teen girl and get the teen schedule.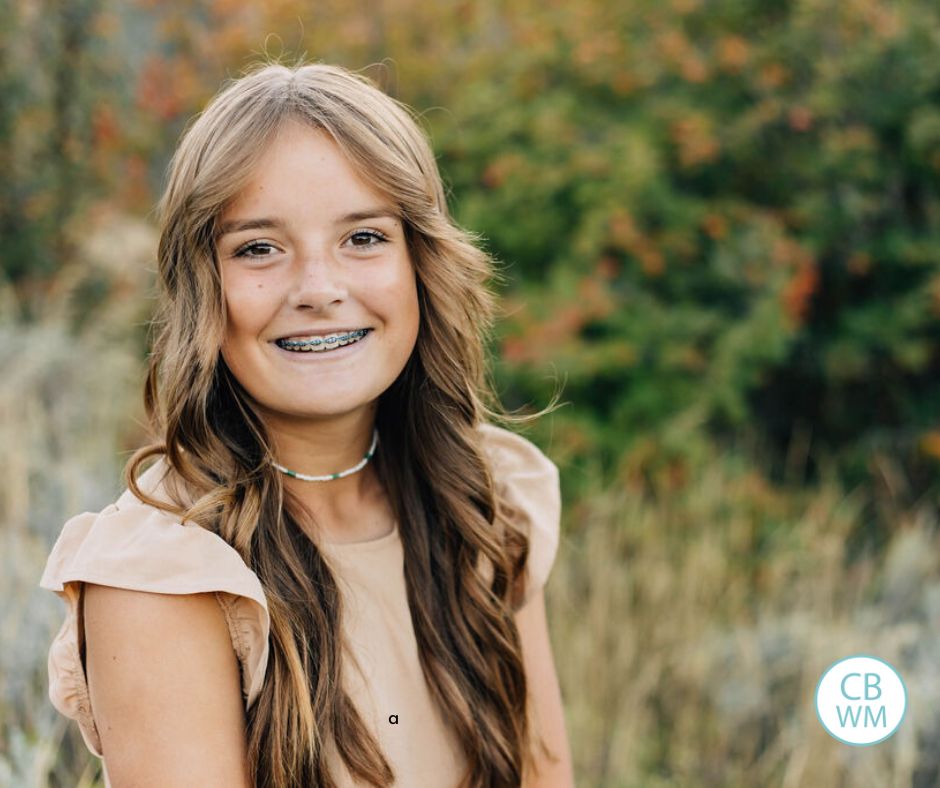 This is the latest on Kaitlyn from 15.25-15.5 years old.
EATING
Kaitlyn is still trying new foods. This is something to bring hope to those of you struggling with a picky eater for a little kid. Kaitlyn had reflux as a baby, and still has reflux issues at times. This has led to some pickiness because certain foods just hurt.
SLEEPING
This is great. She is good about giving herself a good bedtime. She sets he alarm for herself each day and gets up on her own.
SUMMER
Part of this time was in summer. Summer finished great! She spent a lot of her time doing soccer. She was training with the high school team each day. At the end of July, they had tryouts and she made JV! Games started the beginning of August and went into October.
SCHOOL
School has been great. She is a sophomore this year. She has enjoyed it. It has been really busy with soccer. They practice or have a game 5 days a week. On game days, they go from the last hour of school until 9-10 PM, so they really have to be diligent about staying on top of school work.
ACTIVITIES
Here are her activities during this time period.
Soccer
I have talked some on that. She loved high school soccer! She really enjoyed the whole experience. Her high school took first place in region. As I write this, they are playing in the playoffs.
Her club team is just getting started back up after high school season. They are headed to San Diego in November for a tournament, so they are keeping right up going.
Piano
Piano is great! She loves to play and write songs. She is good about practicing and does a really good job.
Reffing/Work
Kaitlyn has done some reffing. She does not enjoy it. It is hard because reffing season is the same time as playing season, so she is just super busy.
I have mentioned in the past that reffing is good pay. It is also great because the schedule is flexible.
But she and I talked about it and I told her she doesn't have to do something she doesn't like. There are other things she can do to earn money.
Kaitlyn is quite good at grooming her dog and has recently taken on a couple of dogs to groom regularly, so that is a great potential for a job that she can earn good money on and be flexible. She loves dogs and is really good with them, so it has some great potential.
BRACES
Kaitlyn has had her braces for a little over 2 years now. She is READY to get them off! She has a very stubborn bottom tooth that has slowed things down. She should hopefully get them off in the next 3-6 months.
DAILY SCHEDULE
Since this has summer and school in it, I will share both.
Here is a typical summer schedule:
7:00 AM Get up and get ready for soccer. Work on chores/study scriptures
8:00 AM Soccer
11:00 AM Finish up chores and get ready for the day
12:00 Noon Lunch
12:30 PM Free time
5:00 PM Dinner
10-11 PM Bed
And here is the typical school schedule:
6:00 AM Get up and get ready for school
7:30 AM Leave to go to school. Soccer practice is after school.
4:30 PM Get home from school
5:30 PM Dinner (typically)
10:00 PM Time to turn in devices and go to bed (if she hasn't already)
RELATED POSTS