Schedule and routine for a 26-27 week old newborn baby. Get info on this baby's daily schedule and routine for each day and know how to structure your baby's day.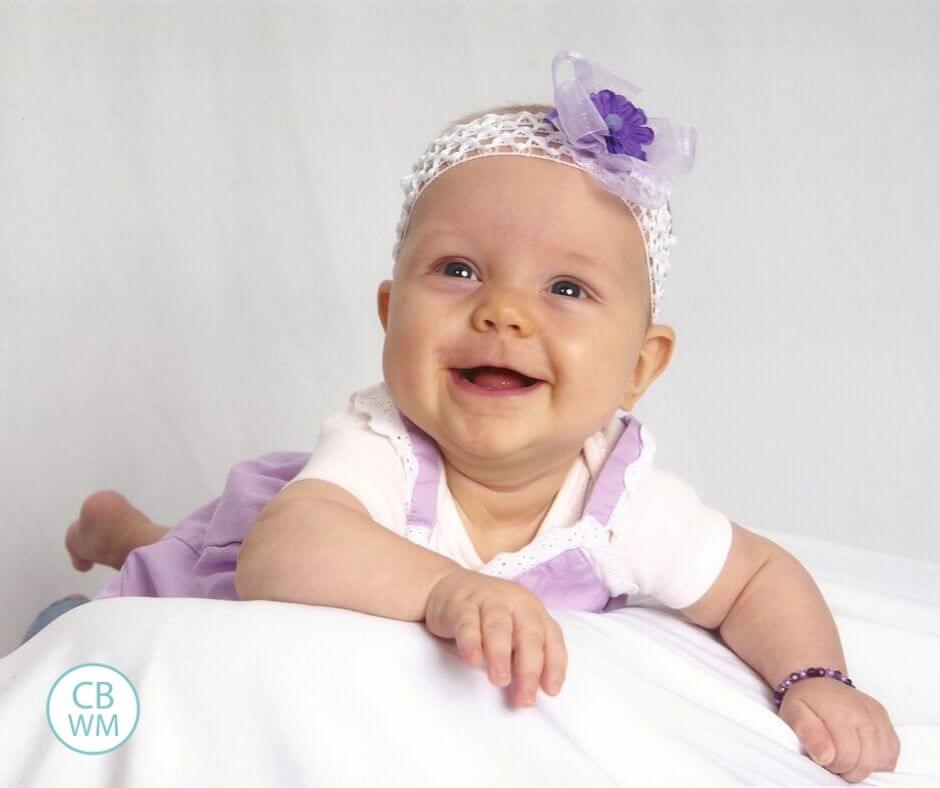 This week was another good week. Highly uneventful, though 🙂 McKenna is now 6 months old! I cannot believe it. I cannot believe that in another six months, she will be one!
NURSING
Nursing is still good. Nothing new to report.
NIGHTTIME SLEEP
Nighttime sleep is still good. Nothing new. I still wake her each morning.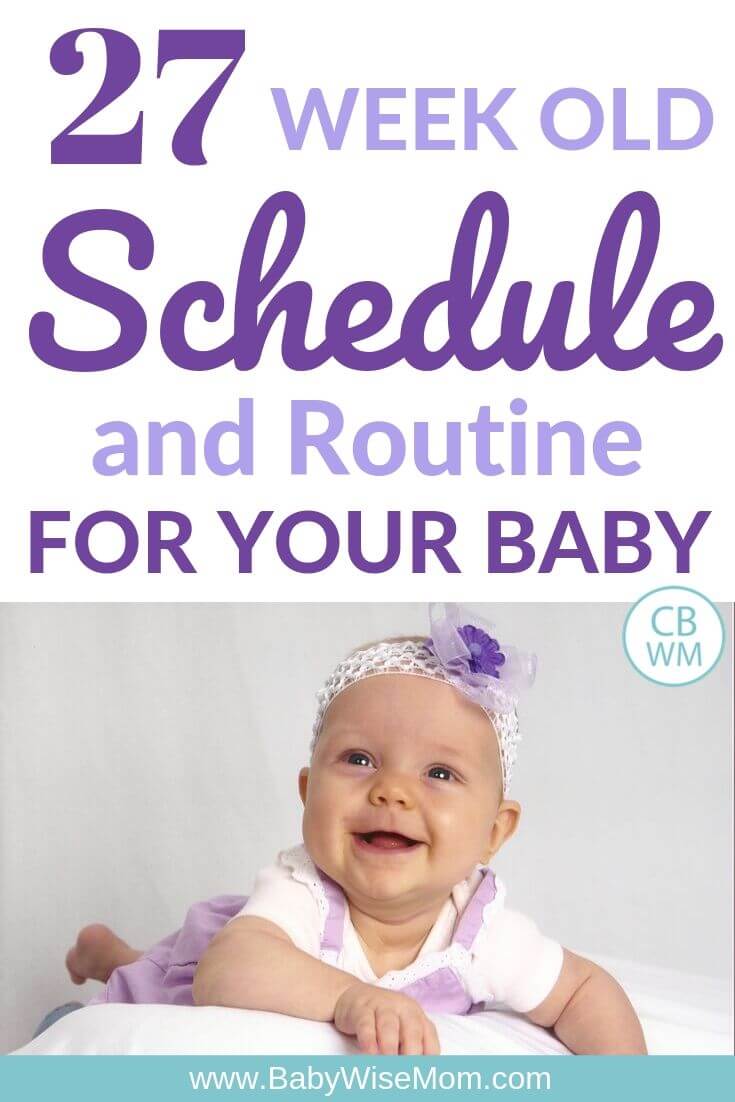 SOLIDS
This week, I didn't introduce any new foods to McKenna. I still have some I want to introduce, but I just didn't do any this week.
DREAMFEED
We are still having the dreamfeed. I have decided to wait until after the doctor appointment to drop it completely, but I also really want it gone before the time change. Feedings were at 10:10 this week.
---
Read: When To Stop the Dreamfeed
---
FOUR HOUR SCHEDULE
Things are still going well.
---
Read: The Babywise Four Hour Schedule
---
READING STORIES
I keep forgetting to mention McKenna's great love of stories right now. She especially loves touch and feel stories.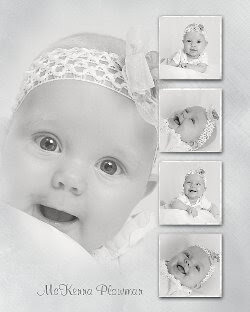 SIGN LANGUAGE
I also keep forgetting to mention that I have started showing signs to McKenna. I just sign "more," "all done," and "please" to her.
---
Read: How To Teach Your Baby Sign Language
---
SIPPY

CUP
I also keep forgetting to mention that I have introduced McKenna to the sippy cup. She has gotten the idea that you suck from it from the start, which is much faster than Brayden or Kaitlyn were. She gives the sippy cup a weird look after she gets some water from it.
---
Read: Baby Whisperer Tips for Introducing a Sippy Cup
---
OUR SCHEDULE
Our schedule remains pretty much the same.
8:00 AM–wake, nurse, eat 2-3 T prunes and 1 T peaches mixed with 3 T oatmeal
9:10 AM–nap
12:00 PM–wake, nurse, eat about 4 T green veggie and about 4 T banana
1:30 PM–nap
4:00 PM–wake, nurse, eat about 4 T yellow veggie, 4 T peaches or pears, and then 1-2 T oatmeal (sometimes she eats one bite only of oatmeal).
6:00 PM–nap
8:00 PM–wake, nurse, change into PJs, story, bed
10:10 PM–dreamfeed
---
Read: Babywise Sample Schedules: The Sixth Month
---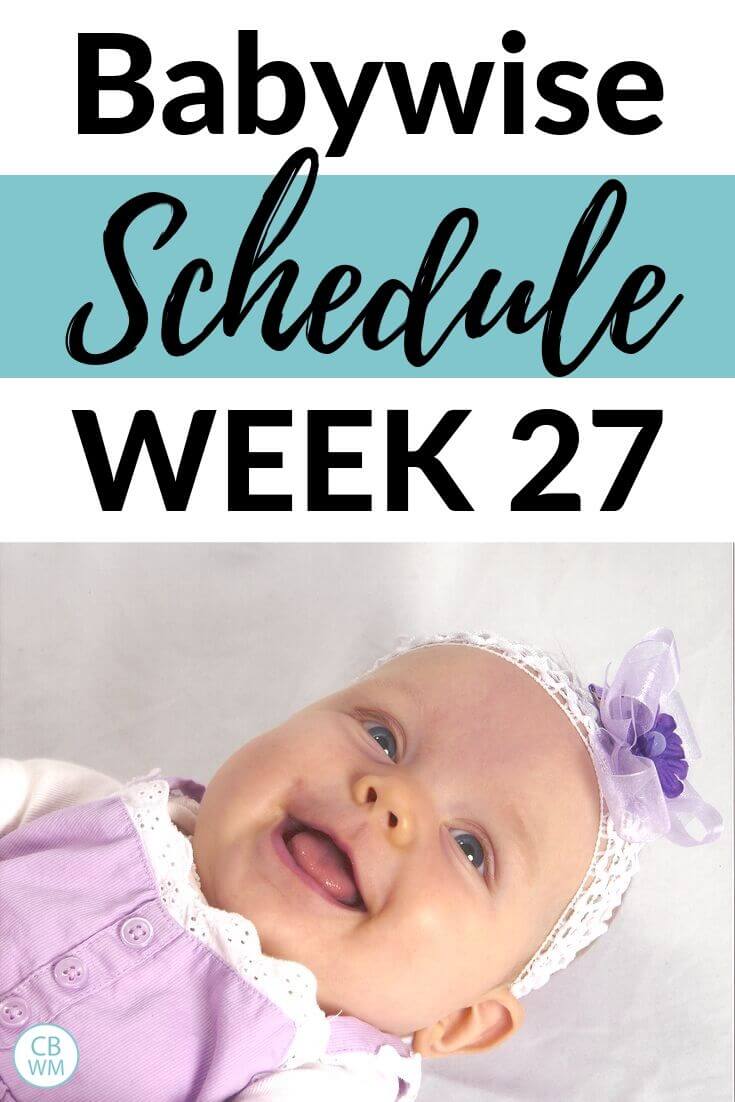 HELPFUL BOOKS/WEBSITES
RELATED POSTS