Books for 6-8 year olds. Books for elementary-age children that they will love to read. These make great read alouds or great books for your kid to read alone.
If your child is six to eight years old, you probably find him/her waffling between picture books and chapter books. The reality is, there is no reason to choose one type of book and stick to it. Here are 20 quintessential books for your 6-8 year old to read. These are great books to add to your home library. We love to give books as gifts, so every Easter, Birthday, and Christmas, each of our children get a book.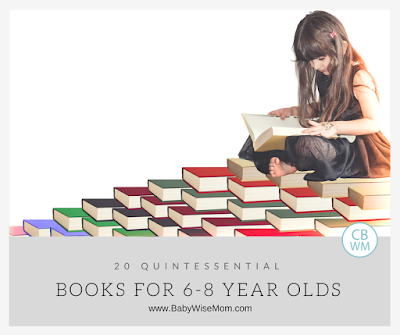 Where the Sidewalk Ends by Shel Silverstein
Old Possum's Book of Practical Cats by T.S. Elliot

Paddington by Michael Bond

Frog and Toad by Arnold Lobel

Penny and her Marble by Kevin Henkes

Mrs. Piggle-Wiggle by Betty MacDonald

My Father's Dragon by Ruth Stiles Gannett

Charlotte's Web by E.B. White

Mr. Popper's Penguins by Richard Atwater

Betsy-Tacy book 1 by Maud Hart Lovelace

Winnie the Pooh by A.A. Milne

The Borrowers by Mary Norton

>>>Read: 15 Fall Picture Books Kids Will Love
Beezus and Ramona by Beverly Cleary

Jenny and the Cat Club by Esther Averill

Pippi Longstocking by Astrid Lindgren

The Field Guide (The Spiderwick Chronicles Book 1) by Holly Black

Flat Stanley by Jeff Brown

A Lighthouse Family Series by Cynthia Rylant

Nate the Great by Marjorie Weinman Sharmat

Judy Moody by Megan McDonald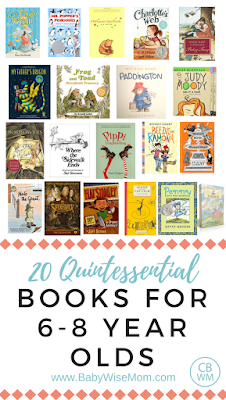 See these other great book lists:
We are sorry that this post was not useful for you!
Let us improve this post!
Tell us how we can improve this post?