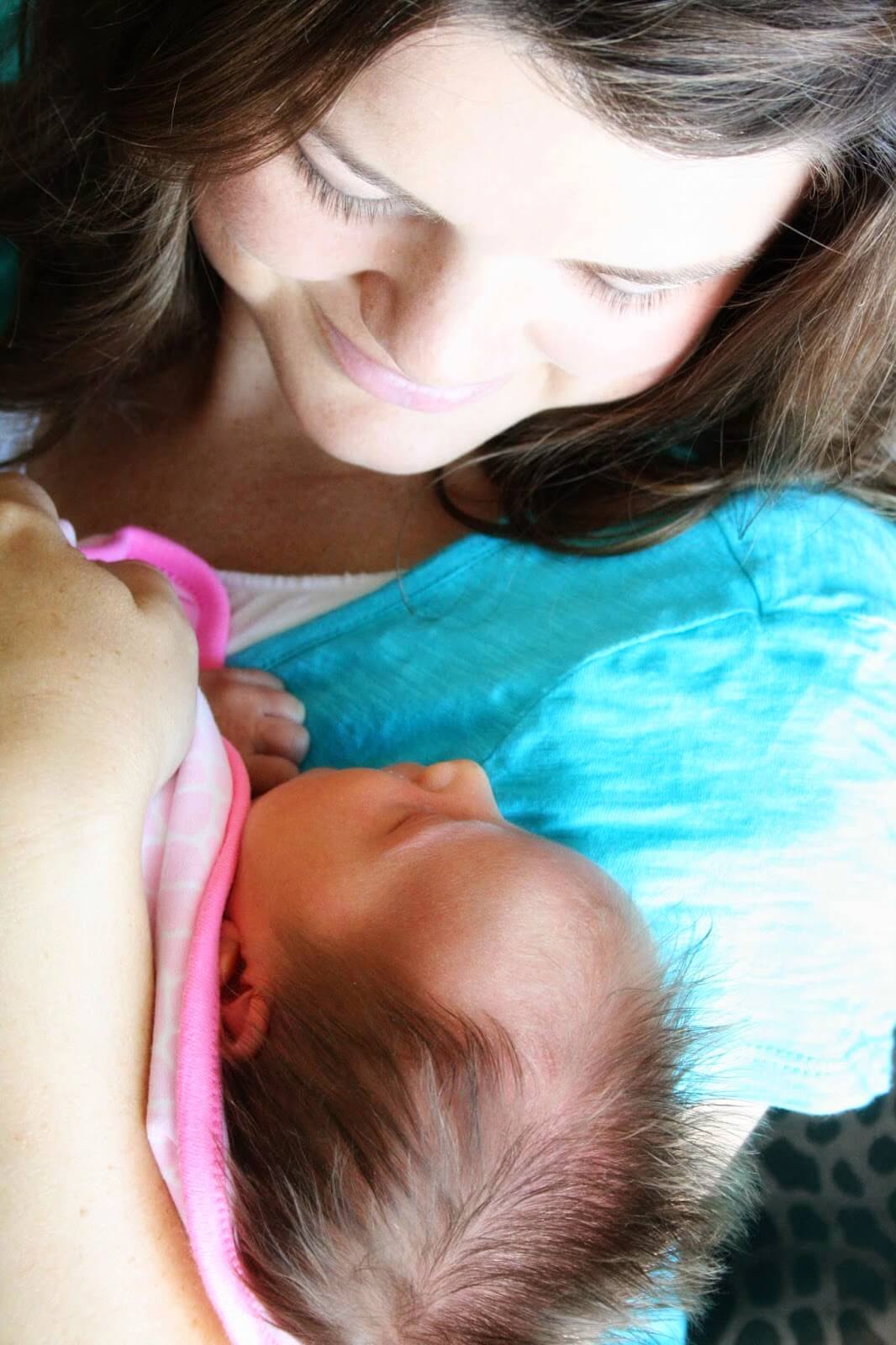 Photo by Candid Memory Photography
I know I have mentioned in the past to work to keep baby away while breastfeeding. I even have a couple of different posts with ideas on how to do that. But I don't think I have adequately stressed to you the extreme importance of this.
I didn't do Babywise with Brayden until he was 9 weeks old. When Kaitlyn was born, I was a bit of a novice for the first couple of months. She was a sleepy baby. She was always hard to wake up to eat. As soon as she started to eat, she would doze.
At one point while I was working through troubleshooting the reason she was not falling asleep well before naps, I had the thought come to me that I needed to make sure she didn't fall asleep while nursing.
---
Read: Feeding a Newborn: How Long is a Feed?
---
This was no easy task! But I put my effort into it, and it worked! She started falling asleep for naps without crying again. Over the years, when helping moms figure napping out, I am often urged to mention this falling asleep while eating thing. I get great feedback from people after they try it. I finally realized I needed a post stressing the importance and significance of this.
Why is this? I have only theories for you, but here they are.
One is that if baby falls asleep and takes a quick catnap, baby will not be tired enough when nap time rolls around. You will have a  hard time figuring out optimal waketime because of the power nap. You will know a newborn should go back to bed after 45-60 minutes, but your baby's body might not be ready.
It also might mean baby doesn't eat well enough to last until the next feeding.
You also might not have enough stimulation time not eating because it will take baby longer to eat due to the napping.
All are probably true.
So please, work to keep baby awake while you are feeding! This will probably mean zero distractions for you. No books. No TV. No entertaining other children. This is your life! Don't worry, it will get better soon. Try to enjoy it for what it is.
RELATED POSTS/BLOG LABELS:
We are sorry that this post was not useful for you!
Let us improve this post!
Tell us how we can improve this post?