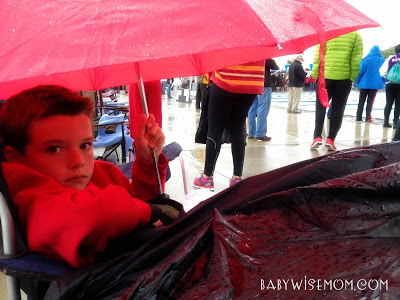 You guys! He is ten–that is 10. That is double digits. It takes two numbers to tell how old he is.
EATING
Eating is going well. You know the saying that the best way to a man's heart is through his stomach? Well, the older Brayden gets the more he enjoys and appreciates food. For at least a couple of years he has been eating an impressive amount, but he is really starting to appreciate the nuances of food and just likes food.
This is not unique to him. I will do a specific post on his birthday party later this month, but I decided to put most of my focus on the food that would be at the party. It was definitely the right call. The boys loved and noticed everything about the food, right down to the ice cubes. That is pretty amazing considering how much boys do not notice (like decorations).
SLEEPING
As we approached the birthday, Brayden started having the get out of bed issue again for a week or two. We noticed he would do it if either of us was gone at bed time for any reason. If I was gone at book club, he would get up over and over. If my husband was gone at a meeting, he got up over and over even after my husband was back and Brayden knew it. It is weird. We talked to Brayden about it trying to figure out why. He doesn't know why. He did recommit to staying in bed, though, and has done well for the last several weeks.
SCHOOL
School ended shortly after his birthday. School went well. He was on the school youth council this year and he did orchestra. He had a fun year. A fun tradition at our school is called the Wellsville Mile. All the elementary schools from our district come and the 4th and 5th graders all race to run a mile. Each grade is broken up into 6 heats–3 girls and 3 boys from each grade. This was Brayden's first year running. He worked really hard and improved on his time significantly through the training process. He ended up being 25th in his heat (I think there are about 150ish per heat? I don't remember numbers well), which is quite good.
We were really proud of him because he really pushed himself and tried his best. You can't ask for more than best effort. He doesn't always do that with things. He is used to being the best at academics and that coupled with his perfectionism makes him afraid to try too hard at things. If he tries hard and isn't the best, he feels like he failed. This school year, however, he has really stepped up his willingness to work work hard and has been improving at a lot of things. We have been encouraging him for years to just try his hardest, and that is finally starting to happen. I think he is seeing success in his efforts and feeling good about the improvement he sees. That is enough to make him so he is willing to put it all out there even if he isn't the number one best in the end. He just needs to be his best in the end. He is starting to believe that and feel satisfaction in that. I think it is a huge accomplishment for the perfectionist this young in life.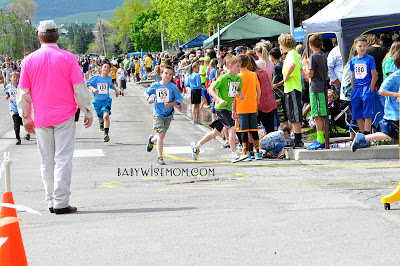 EXTRA ACTIVITIES
Piano–Brayden loves playing the piano. For his piano recital, his teacher gave him a song a year above his level. She was confident he could do it because he practices diligently. He did fantastic! He really enjoys playing and does so as often as he can. He also is getting into composing music.
Orchestra–Brayden also did orchestra through this school year. It was at school, one hour before school, twice a week. He really likes having his things before school instead of after school. He played the viola and enjoyed it.
Swim Team–Brayden still goes back and forth on swim team. I think he has decided he likes it for good even though he acknowledges that there will be hard days and boring days. He still starts to get "blah" about it until right after a meet, then he is all over it. He had to cut back on practices this spring because of soccer. It definitely showed in his last swim meet. He will have an easy time beating those times (it is a new season in swim…I am still learning all about this. We are now in long course season, so his times are all new). His last swim meet was outside and it was terrible weather. It was pouring cold rain. It was in the 40s. It was kind of crazy.
Soccer–This period had soccer season. Soccer was fun for Brayden. My husband was the coach of the team and they went undefeated. He enjoys soccer.
BOOKS
Here are some books he loves (you can see more and keep up on books he reads and loves on my Chapter Books for Boys board. I also have one for girls): This list contains affiliate links.
The Unwanteds by Lisa McMann. This is his favorite series right now.
Sky Raiders (Five Kingdoms) by Brandon Mull. This is a close second for him. Side note, Brandon Mull came to our school a couple of years ago, and that visit really impacted the interest Brayden has in his books. If your school has the opportunity to have an author come visit, I highly recommend pursuing it!
Michael Vey: The Prisoner of Cell 25 by Richard Paul Evans is the third series is he way into at the moment.
The Hobbit by J.R.R. Tolkien
SCHEDULE
Brayden's Schedule. Something to notice with older kids, as they get older, you allow them to have more of a say over how their time is spent:

7:00 AM–wake up. Eat breakfast. Get ready. Practice piano and viola. Do morning chores. Read scriptures.
Then go to school.
4:00 PM–Home from school. Homework. Free play.
5:30 PM–Dinner. Then time with family.
7:00 PM Start getting ready for bed.
8:30 PM–in bed
Related Posts: