35 of the best toys for pretoddlers. Great educational and fun toys and gift ideas for your 12-18-month-old little toddler.
As a baby becomes a toddler, I think the "best" toys really vary. Your little toddler starts to get his own interests with a variety of toys to interest him.
Pretoddlers will develop milestones differently. Some will be focusing on gross motor skills while others care more about fine motor skills. You want toys that allow for growth in those areas.
Toddlers are little scientists and will enjoy toys that provide an avenue for experimentation (turning knobs or dumping things out are experimenting).
Best Toys for 12-18 Month Olds
I will stick to general categories but also list some absolute favorites of my children during this age range. This is a large age range. The best toys for 14 month old will vary from best toys for 17 month old.
This list contains the best gifts for 1-year-olds and will serve you well through the pretoddler and toddler months. You want toys that are durable and will last not only through this child, but your future toddlers as well.
All links to Amazon are affiliate links. This does not increase your cost.
Conclusion
This list will give you a lot of ideas for Christmas gifts, birthday gifts, or just toys to add to the collection you have already. There are so many options out there, and this list gives you the best toys for 12-18 month olds so you can focus in on great toys that stand the test of time. If you know someone with a first birthday coming up, any toy on this list will be great!
Related Posts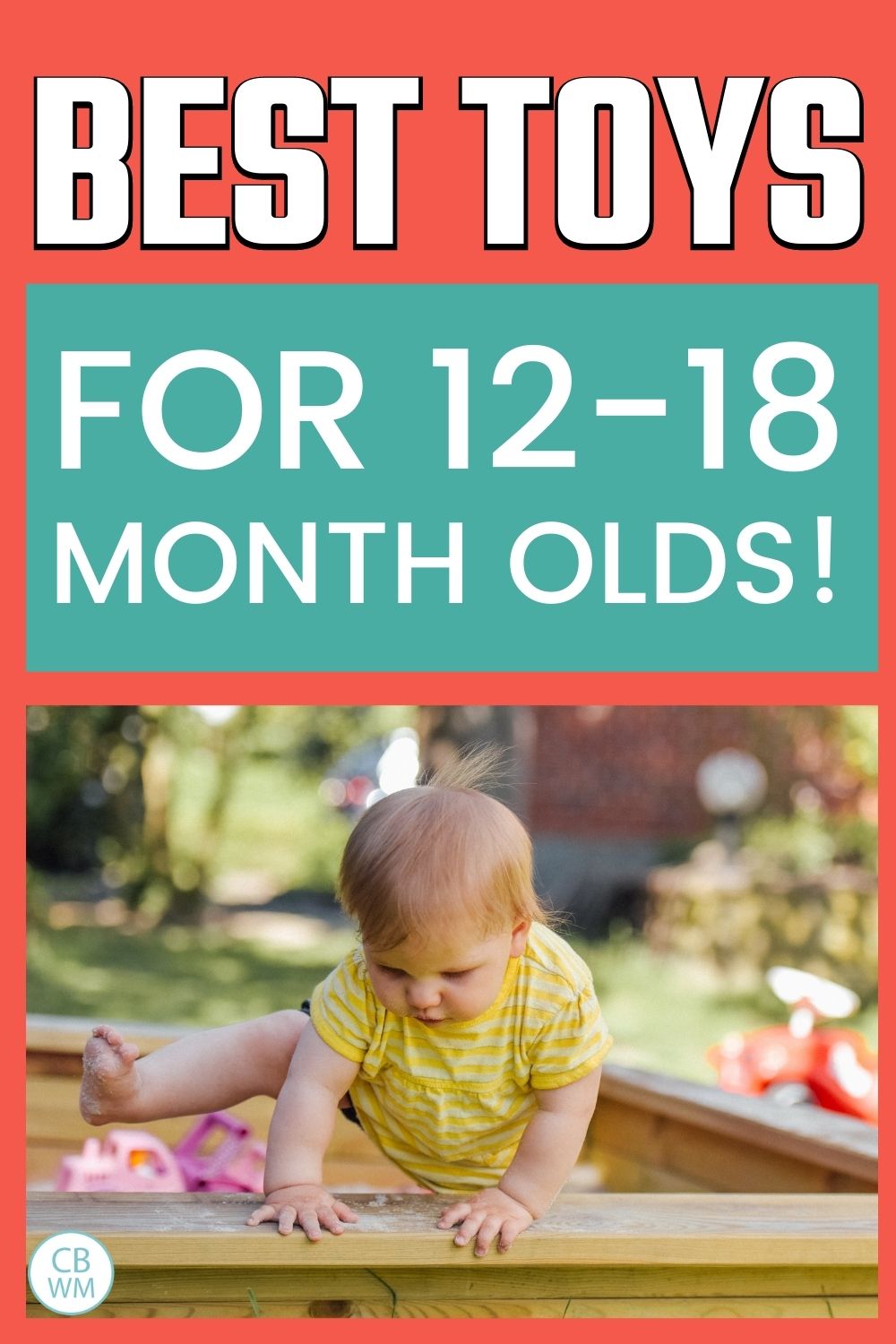 Find the best toys for your child's age or for a specific occasion or location.
This post originally appeared on this blog February 2009