Well over 38 toy ideas for your preschooler! Find the perfect gift for your preschooler in this massive list of toy ideas.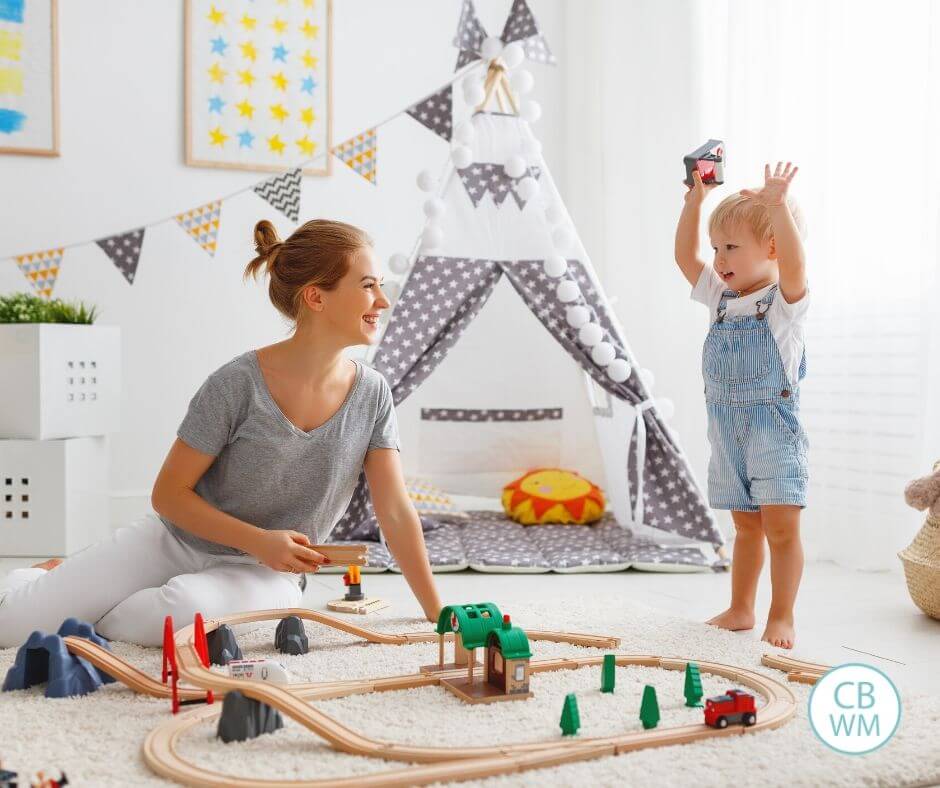 For me, as the child gets older, they start to play with the toys I envision children playing with.
We move away from the more baby-ish toys and on to the ponies, dolls, stuffed animals, dress up clothes, trains, cars, etc. even more.
Something great about three year olds is that most have something they just love. For Brayden, it was Thomas. For Kaitlyn, it was horses. McKenna loved princesses. Brinley loved animals.
This love makes it really quite easy to think of gifts and toys for your preschooler. Even so, you want a variety of toys for your little one.
Great Toys for Preschoolers
So what are some great toys for kids at this age?
Old Favorites: Review past posts on the best toys for your child and build on those.
The "best toy" really varies from child to child. The three year old will still like cars, trains, trucks, tractors, lawnmowers, balls, baby furniture, kitchens and accessories, play-doh, Geo Mags, Little People, etc.
If your little one loves trains, this Melissa & Doug Wooden Railway might be just the perfect gift. If you want something smaller, try the Swivel Bridge Train Set.
Build On Favorites (or start new collections!): Remember to slowly add to your child's collection if there is something he loves. One example of that for us is Thomas the Tank Engine 
train toys.
We slowly added new trains and new destinations to Brayden's set-up. And it is good to note that my girls loved the trains as much as Brayden did.
You can add to your play-doh collection, trains, toy food, aprons, stuffed animals, new Little People sets, ponies, barbies, magformers, figurines, etc.
If you have a kiddo who loves cars and you are looking for an idea, check out these Magic Tracks.
Board Games: This is a great age for games. The three year old is so much more capable to play games. Check out my board games post for my list of games and reviews on each.
Educational Toys: There are lots of things geared toward learning. Children love to learn. You can find some educational toy ideas for preschoolers in this post here. Melissa & Doug have a lot of fun, educational toys.
Dress Up: Dress Up
 is so fun for children. Dress up was probably the number one favorite thing for my kids to do throughout their young years and into their early elementary school years. A great thing about dress up is there is really very little mess. And don't think you have to do a full costume for it to count as dress up for kids. You can do something as simple as hats. My children loved their cowboy hats
. Accessories work great too, like wands (princess and wizard), capes
, or feather boas
.
Puzzles: Puzzles are really fun for some children at this age. There are so many amazing puzzles out that I have a whole post on our favorite puzzles. I don't think you can go wrong with puzzles by Melissa & Doug. 
Books: I always give books at each birthday, Easter, and Christmas. There are more great books out there than you could ever own.
For book help, see these posts:
Plastic Animals: I loved Plastic Animals
as a child, and my children do, too. Kaitlyn especially likes them. If you have an animal lover in your home, plastic animals will be a hit. 
Ponies: Kaitlyn had a pony obsession, and her third birthday was very much a horse birthday. If your little girl loves ponies, look into the playsets by My Little Pony. They have baby various palace set ups. They have cars. They have this cute train. There are also cute sea pony toys.
"Paper" Dolls: Melissa & Doug make these fabulous "paper" dolls out of wood. They are magnetic, so the clothes stay on the dolls. They make everything from princesses
to firefighters
. 
Melissa & Doug Barn: Can you tell I love Melissa & Doug? They have a barn
that is darling.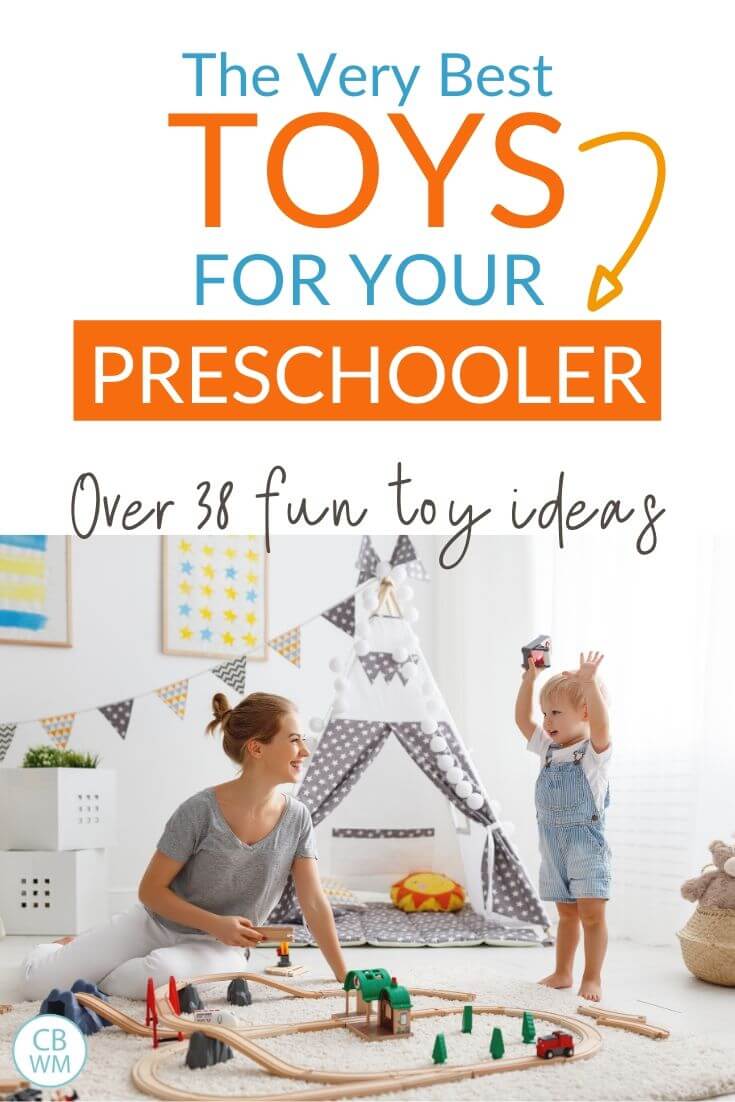 Table and Chairs: We have a cute little table and chairs set
for the kids. They love to sit there and play kitchen, draw, color, and even go camping…I don't know. It is all in their heads.
Easel: Easels
are fun and they build muscle control in the hands. 
Bike: Both Brayden and Kaitlyn go their first bike
at age three.
Plasma Car: I have talked about this in the past, but we love our Plasma Cars
. A lot. If you don't have one, consider it. I think you will love it. Every time an adult sees our kids on these, they ask what it is and where we got it. They are lots of fun. When I was buying our first one, a lady came up to me in the store and went on and on about how much she loves them.
Scooter: Scooters are lots of fun, too. We have a radio flyer three wheeled
scooter. Kaitlyn loved to ride this.
Sports Toys: I have talked in the past about a basketball hoop
and T-ball
set. There are golf sets
and soccer goals
. I love toys for outside because I think outside play is great for kids. See our favorite outside toys here.
Building Toys: We LOVE building toys at our house. LEGOs, geomags, magformers…read all about our favorite building toys in this post.
Toy Kitchen: If you haven't gotten a toy kitchen for your kiddo yet, it i a great time to do so! If you have, add some food, dishes, shopping cart, etc.
Playzone-fit Stepping Stones: These make great indoor fun and work on balance while getting the wiggles out. Check them out here.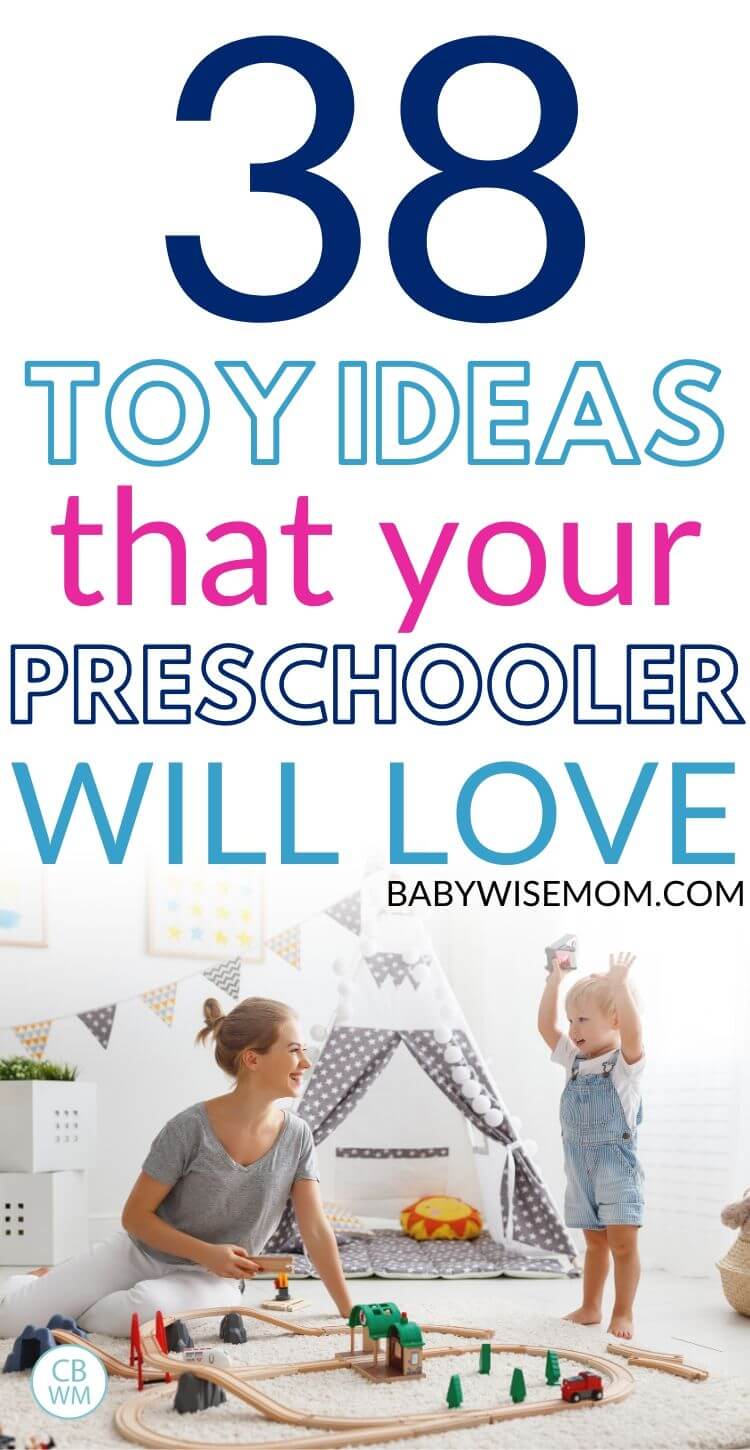 Find the best toys for your child's age or for a specific occasion or location.