Toys for 18 month old. The best toys for your 18-24 month old toddler. These are great toys for 18-24 month old boy and toys for 18-24 month old girl.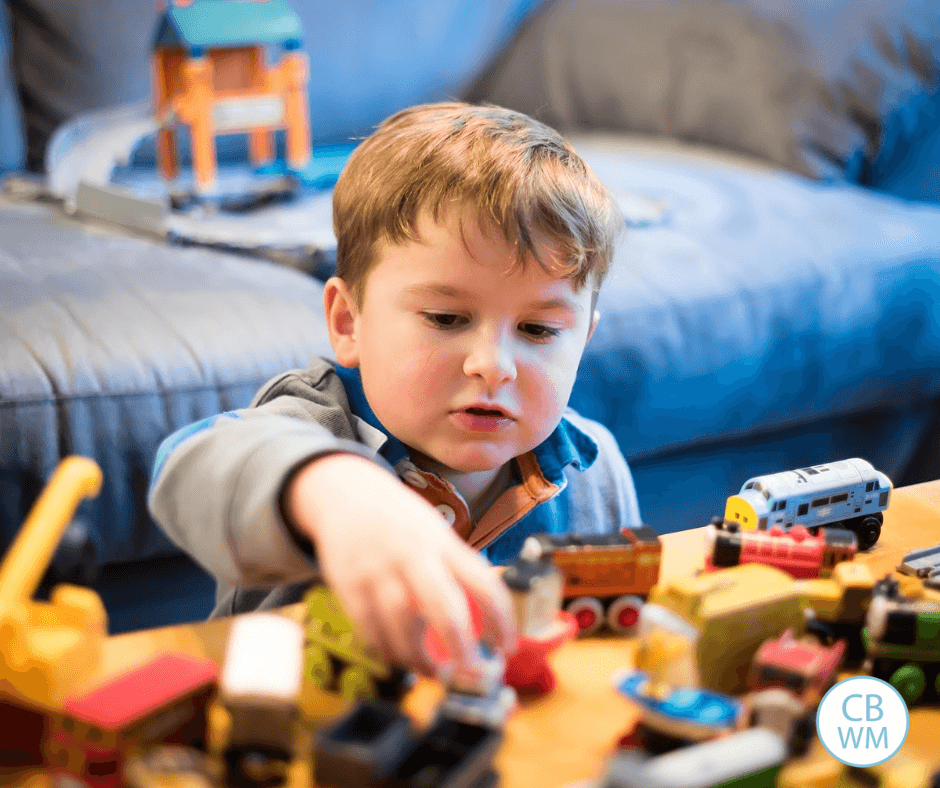 Exactly what toys you decide to give to your 18-24 month old toddler will depend on some things. One is need. Your child might not be in need of any new toys. Seasons will impact it. Perhaps you will come into spring and summer in your area and your child will now be able to play outside with no outside toys to play with. Or winter could start and you are house-bound and in need of some new things to keep you and toddler interested.
Brayden and Kaitlyn were both in this age range when it was Christmas. At Christmas, we give our children gifts, so I was in need of some toy ideas during this age range.
Toys for 18-24 Month Olds
This can be a hard age to buy for. I view it as an in-between stage for toddlers. They will show some interest in old favorites, but often have outgrown those baby toys. But they aren't quite into the toys for the two year olds yet, either. Here are some ideas of fun toys for the 18-24 month olds.
Old Favorites: Some of the old toys will still hold their weight. Your toddler will be able to play with them more accurately, meaning the way they were intended to be played with. There will be toys that used to just be fun to hold and look at (and put in the mouth) that he now is starting to play with in a more conventional way, such as the Little People . For my kids, Nesting Cups continued to be a fun toy in this age range as well as the Fisher-Price Rock-A-Stack. They got more accurate with the Shape Sorter and Pop Up Toy. And don't forget the trucks. This was the favorite toy of Brayden's in this age range Trucks up to 24 Months.
Wooden Puzzles
: I had this on the last age group list, but I think they are worthy of being listed individually again. Puzzles are something that really vary for children. Brayden didn't have much interest in the puzzles at this age, but Kaitlyn really did. By far my favorite puzzles are the Melissa & Doug Puzzles. One reason for this is that Melissa & Doug replace any missing or broken piece for free. It can be hard to pay some companies for a new piece, and they do it for free. Puzzles are something that can easily come up with missing pieces. They are also made very well and are quite cute, with a large variety of subjects. Some even make noises when it is all put together.
Balls: You have seen balls listed a lot on previous lists, and you will continue to see them listed. At almost age four, they are still of great interest to Brayden. Both of my children loved balls in this age range. Balls
Ride-on Toys: These are toys that are going to be a bit easier for your child to play with in this age range. This was one of Brayden's favorite in this age range. Ride-on Toys
---
For even more toddler toy ideas, see my post The Best Toys for 18 Month Olds
---
Climbing Toys: Kaitlyn continued to love to climb in this age range. She loved to play on Climbing Toys.
Crayons: During this age range, Brayden started to enjoy coloring more, though he honestly spent more time organizing the crayons than actually coloring. Kaitlyn has always been my artist and just grew to love coloring more and more. Crayons up to 24 Months.
Toys to Mimic: Your child will continue to show interest in toys to mimic. These toys stimulate the imagination as well as help your child learn about the grown-up world. I listed ideas in the 10-12 month post (Best Toys for Baby: Ages 10-12 Months) and the
Best Toys for Baby: 12-18 Months range. Since we had a kitchen already, we got Kitchen Accessories for Kaitlyn in this age range. Whatever it is you do, consider getting toys for your toddler to mimic you. Do you garden? Do you cook? Do you sew? Do you clean the house? Whatever it is, your child will enjoy toys that help him be more like you.
Sleds: Since Brayden and Kaitlyn were in this age range during winter, when I think of this age group, I think sleds. They love to be pulled around on the sled, so find something that you can pull without hurting your back (so much as possible 🙂 ). A sled like this one can be good for the younger kids: Toddler Bogan Sled
Elmo
: Kaitlyn's favorite thing during this age range was Elmo. There are a lot of Elmo
toys out there.
Dolls: Kaitlyn has a variety of dolls. I had a lot from my childhood because I am OCD and took really good care of them–many look new. She has those. She also has some that have been given to her as gifts. Her favorite doll is the Fisher Price Doll
.
Stuffed Animals: I have listed this before, but during this age range my kids both had a special love for certain stuffed animals. Stuffed Animals
Duplo Legos
: DUPLOs was probably Kaitlyn's number one favorite toy at this age. Brayden also enjoyed playing with them at the same time (he was 3.5-4). They are a great toy. Brayden even thanked for Legos during a prayer :).
Art Activities: See this post for art time activities: Baby Stuff I love: Art Time
Musical Instruments
: Musical instruments are a fun thing. I am really into music, so the musical side of life is always big for me and easy for me to incorporateinto the day. There are many fun Musical Instruments
sets out there.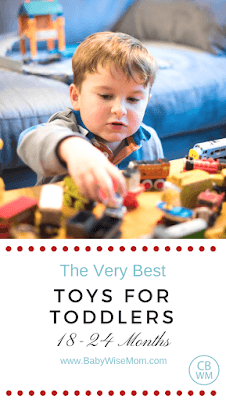 Slides and Swings: If your children are like mine were, they can't really slide on their own in this age range because they are still pretty top heavy (head larger than body proportionally). But they can have fun with your help. And if they are like mine, they will never tire of swinging.
Melissa & Doug Locks and Latches Board Wooden Educational Toy: We love these type of puzzles.
Suretrack Train Clips: If you have a train-lover in your home, these can eliminate a lot of frustration. Younger siblings can destroy a masterpiece in seconds. Just regular play can make pieces come apart. Some people choose to solve this issue by gluing the track down, but then you lose a huge benefit of train tracks: the creativity. These clips help keep them together while still allowing things to be moved. Train: If you are getting tracks or clips, a train to go with it is a must!
iPod: Okay, hang in there. Some of you might be wondering if I am crazy. I think an iPod is an excellent item for a child to have. Both Brayden and Kaitlyn have their own iPods. They don't listen to them with headphones at all; they are on a docking station in their rooms. When Brayden was almost two, we bought a CD player for him that was supposed to not skip and things like that when it was bumped, etc. It didn't work. We finally decided the best answer to having music for him to listen to in his room was an iPod. I can put the exact songs on the iPod that I want to. The CDs have no chance of being scratched or broken. You can create fun playlists for different focus and/or variety. I love the iPod. A great thing about the iPod is that it is out of date so fast that you can find them used for a cheap price. We found Brayden's iPod in our local classifieds for a very inexpensive price. Kaitlyn got my old one when I upgraded.
Books: I am always advocating books. An idea for this age range is the pop-up book. Some children can be trusted at this age with the pop-up book, others need some guidance in how to treat it appropriately. If your child cannot treat the book appropriately after instruction, put it away and try again at an older age.
As always, please share any toys your child/ren loved in this age range!
Related Toy Posts:
Find the best toys for your child's age or for a specific occasion or location.