Easter Basket Stuffer Ideas for kids. 9 ideas of gifts to put in your child's Easter basket this spring. Find the perfect Easter basket stuffers.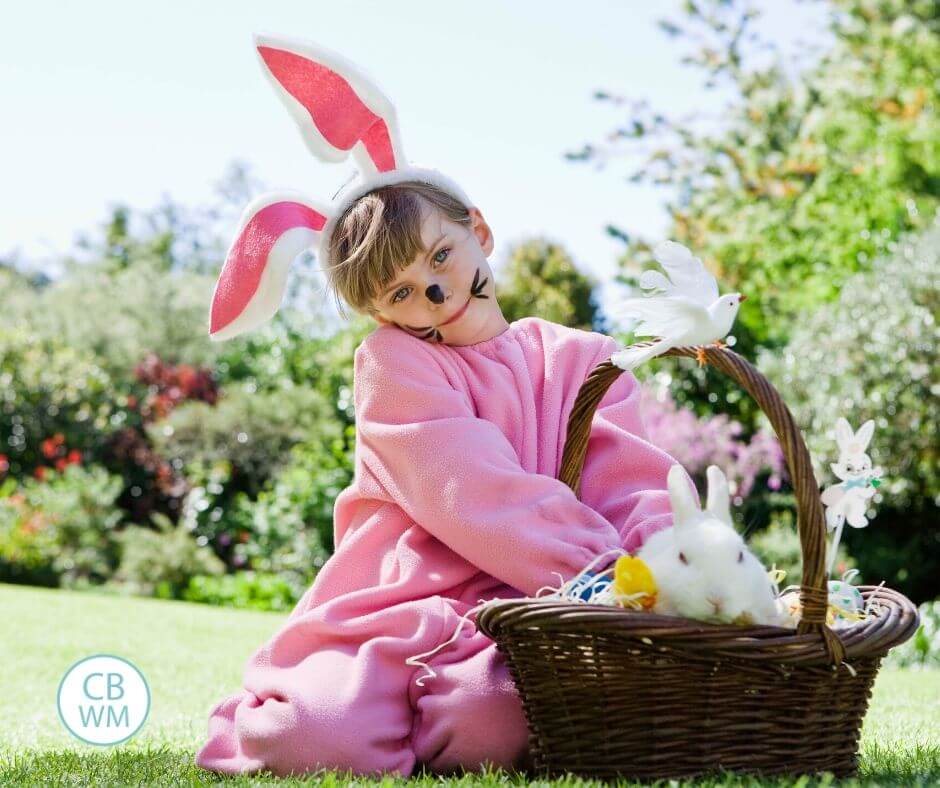 The older my children get, the more and more I deplore the idea of filling things like Easter baskets with random, cheap items.
When I say "cheap", I am not talking inexpensive; I am talking about the items that break after a week, and even the items the kids lose interest in after a few days.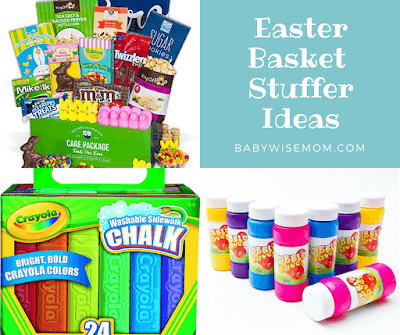 I don't want to fill the basket with randomness just for the sake of it being full (and I don't want the Easter Bunny doing it either!).
Here are some of my favorite things to put in the Easter basket. Kid-friendly, mother approved. This post contains affiliate links.
Easter Basket Stuffer Ideas
Here are 9 creative Easter basket ideas of what to put in your child's Easter basket this year. Doing an Easter basket is just one of our favorite family traditions for Easter. Read all of our favorite Easter traditions for families here.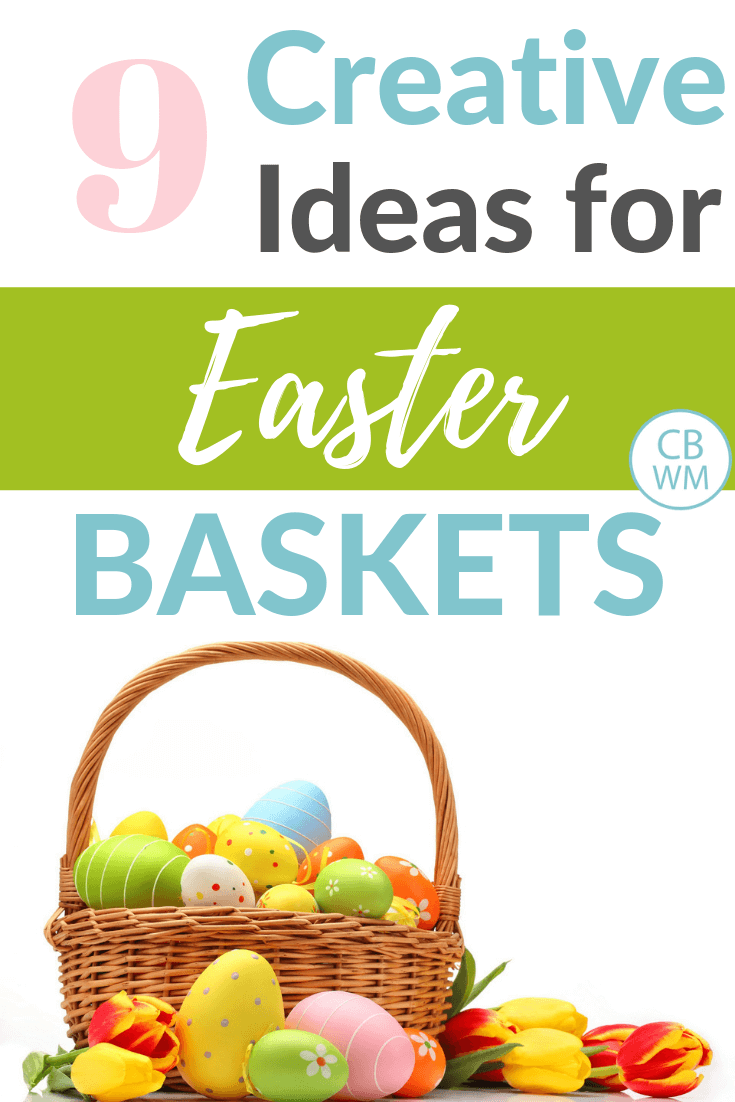 1-Experience Gifts
The idea of the experience gift is gaining traction in the world, and for good reason.
I love gift ideas that take up zero space in my house. "Stuff" doesn't really lead to happiness.
It seems an activity like traveling is more beneficial long-term than owning stuff. That isn't even considering the benefit of not filling your house with things you then have to sort, organize, and clean!
Consider adding to the Easter basket movie tickets, a season pass, or a punch pass. You might even have a vacation thrown in there. Give your child an experience rather than a load of dollar store toys.
2-Candy
It is Easter. Throw some candy in there. You can put it in loose or put the candy in Easter eggs. We usually put loose candy in the basket and save the Easter egg for our Easter egg hunt.
Some favorite candy at Easter is:
Chocolate bunnies
Jelly beans
Reese's Peanut Butter Chocolate Eggs
Cadbury Eggs
Peeps
3-Book
I love promoting a love of books with my children, and one way I do that is to give them books as gifts. I feel like if I show I value them enough to gift them, it helps them to feel a love for books. So books are always on our list of Easter gifts at our house.
If you need some book ideas, see my book lists. I have chapter books, picture books, board books, and gateway chapter books. I can help you find a great book no matter the age of your child. Find fun spring books here.
4-Bubbles
Since the weather is warming up for us, bubbles make a great little addition to the Easter basket.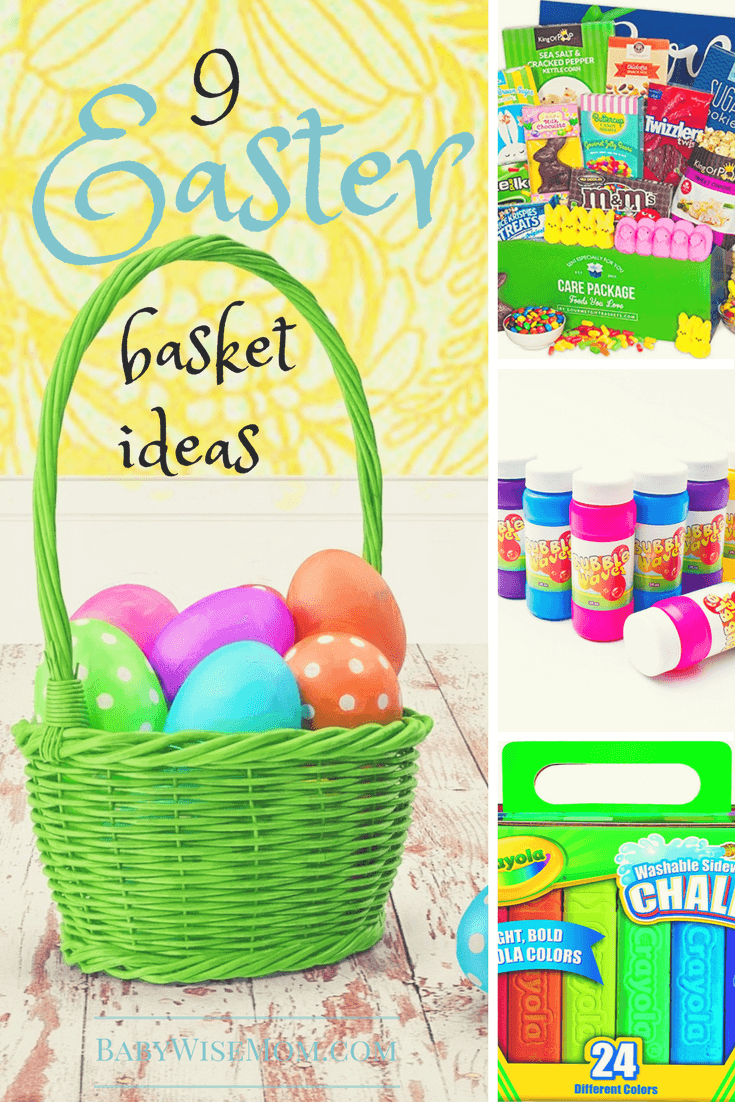 5-Chalk
Chalk is another great Easter basket idea. Do not be fooled into just buying the cheap kind; for some reason, I have found Crayola is often even less expensive than "cheap" kinds and works better. Amazon has this 24 pack of chalk for a great add-on item.
6-Outdoor Toys
I often take Easter as a time to add to our outdoor toy collection. Need a new outdoor basketball? Give it as a gift at Easter! Jump rope, toy lawn mower (this was such a favorite of Brayden's when he was little)… for more of my outside toy recommendations, see Outside Toys Worth the Investment (All-Star Toys) and Outdoor Toys Children Will Love.
7-Jewelry/Watches/Accessories/Nail Polish
For the older children, accessories can make a great addition to the Easter basket. Kids love watches, and can easily make good use of them as young as first or second grade. You might find some fun jewelry, scarves, belts, bows…something you can fit in the basket and can also be useful.
Nail polish is a great gift idea even if your child isn't old enough to use it alone. It can make for some fun one-on-one time together!
8-Coupons
You know how kids are always giving parents coupons at holidays? They love getting them, also! "One free chore" or "One late-night" or "One movie of your choice" or "One mommy-son date" are all fun ideas that will excite your child. Bonus points for not taking up space in your house!
9-Media
You might also like to add a new movie or a gift card for music. Gift cards make great stuffers for older tweens and teens.
Bonus
This can be a good time to think of Easter ideas that you would get anyway. For example, if your child's play dough is drying out, you would probably replace it soon, anyway. Something like that makes the perfect Easter basket stuffer! Look around your home and see what you might be in need of soon.
Conclusion
These nine Easter basket ideas will help you find something great to put in your child's Easter basket this spring. It is a great chance to give them something fun for warmer weather!
Related Posts
This post originally appeared on this blog in March 2017