9 Different Ponytail Hair Ideas. Ponytails do not have to be boring. They can be beautiful and fun! Here are nine different ways to do a ponytail that are still functional.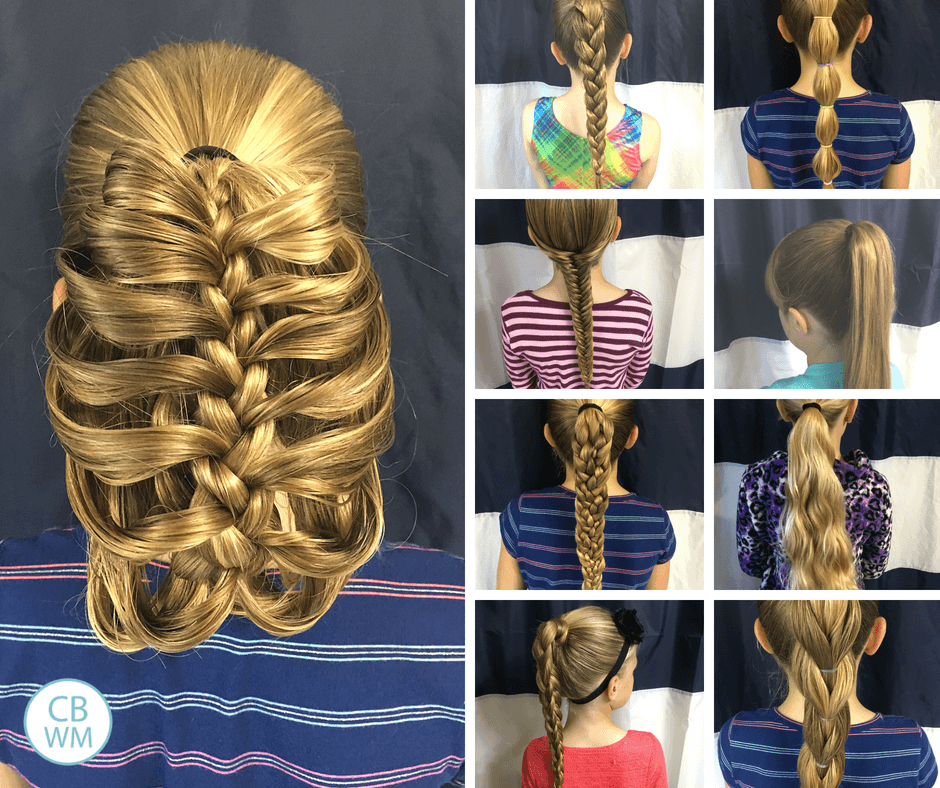 My daughters seem to believe a ponytail is the fastest possible hairdo, and as such, request a ponytail quite frequently. The reality is a ponytail is not necessarily the
fastest nor easiest hairdo, especially on fine or thin hair. Nevertheless, a ponytail is great for hot days and for staying out of your face during the school day.
I am all about variety, however, so we can't just do a ponytail. We need options. Kaitlyn, McKenna, and I spent a couple of hours videoing our favorite ponytail hairstyles. McKenna was the model, I was the worker, and Kaitlyn was the videographer. I have compiled them in this video for you! Please let me know if anything does not make sense or you n
eed a slower, more focused video on any of the hairstyles.
For even more hairdo ideas, be sure to check out my post with Over 70 Beautiful and Easy Hairstyles. In that post, I have pigtail ideas, braid ideas, half-up hair ideas, updo hair ideas, and ponytail hair ideas.
>>>Read: How To Care for Your Child's Hair
Ponytail Hair Ideas for Girls
In this video, you will find tips for creating a good ponytail. There are some simple things you can do to make the ponytail look better. You will then see how to make the following types of ponytails:
Basic Ponytail with Tips
Simple Braided Ponytail
Fishtail Braided Ponytail
3D Braided Ponytail
3 Braids Braided Ponytail
Wavy Ponytail
Jasmine Ponytail
Pencil Braid Ponytail
Pull-through Ponytail
Watch the video to see instructions on each of these ponytails listed above. You can see how, get tips for each style, and see what the end product looks like. You can see a preview of each type of ponytail in the main image at the top of this post.
RELATED HAIR POSTS ON THIS BLOG