The Best Products to Help Your Baby Sleep. Get great naps and have baby sleep through the night.
Having the right tools can help you get a job done easier. This is as true with getting baby to sleep as it is to fix a flat tire. Obviously a baby is not a tire, so using the tools correctly won't guarantee all sleep goes perfectly. Baby is a human and might respond in unpredictable ways, but these products have proven over and over to be helpful to get baby to sleep.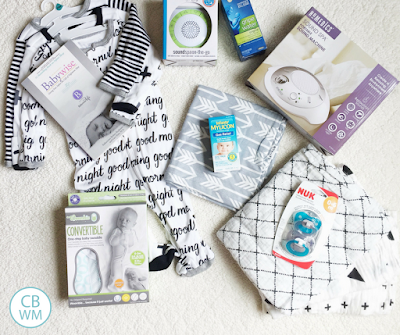 This post contains affiliate links. 
We must start with the obvious–On Becoming Babywise! This is my favorite book to get baby sleeping well.
Muslin swaddle blankets are great for swaddling the younger babies. It can also be great for wrapping your baby up when you are out and about.
A swaddle blanket is a great way to help baby sleep well. I love swaddling babies. The Woombie is great because it is convertible and breathable. Read my post on Swaddling for more.
A white noise machine is invaluable for getting baby to be able to sleep without being interrupted by random noises. There are a lot of great white noise machines out there. The Homedics is one and the Dohm is another great one. Read all about sleep props here.
If a sound machine at homes makes sense, then so does one on the go. This can be helpful in the car seat or stroller.
This is one of my favorite products to help baby sleep well. I used it with my last two babies and it made a world of difference for both of them. Read all about how to help a baby with gas pain here.
Gas drops are just as helpful as gripe water to help baby sleep if your baby is gassy. Only two of my babies were gassy and needed this, but it was necessary for those two.
A car seat canopy is a great item to have to help baby sleep on the go. Babies sleep so much that there will be times your baby is out and about during nap time. This helps block out the physical stimulation to give baby a better chance at sleeping on the go. Add in the travel sound machine and you have a winner!
A pacifier can come in handy when you are trying to hold baby off for a feeding or get baby to sleep while out and about. Some people use pacifiers for sleep regularly. Read all about sleep props here.
Baby Sleepers
These are handy just in general but also helpful for sleep to keep baby cozy for sleeping. Read how I recommend to dress baby for sleep.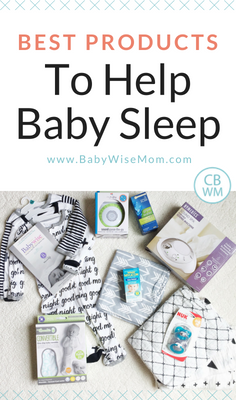 Related Baby Sleep Posts: