The Best Baby Sleep Training Books to Get Baby Sleeping. Different sleep training methods to get baby to sleep through the night and take great naps.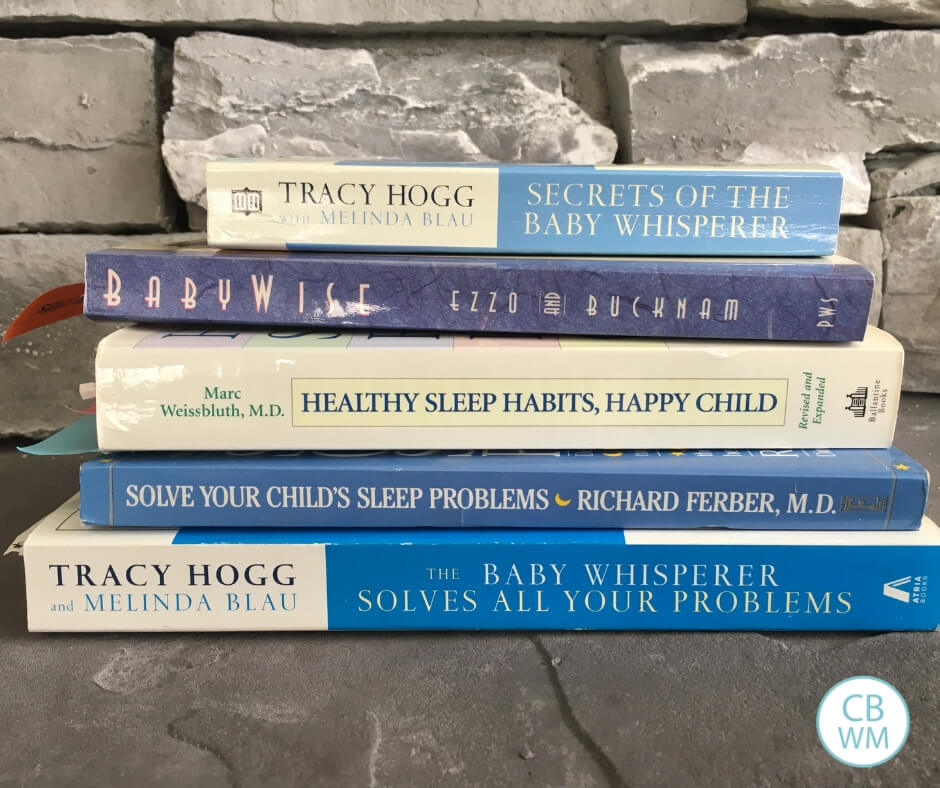 You never really realize how much you love and need sleep until you are no longer in control of when you do and don't sleep. Sure, we all had late nights as teens and college kids. Sure, we had nights we couldn't sleep. Those do not prepare you for what it feels like to be completely and consistently sleep deprived. Add to that the knowledge you have of the importance of sleep on brain development, and getting baby to sleep becomes a desperate quest.
There are a lot of great resources out there to help you with sleep. Here are some of my favorite books for helping you to understand sleep and sleep train your baby. This post contains affiliate links.
Baby Sleep Training Books
On Becoming Babywise by Gary Ezzo and Robert Bucknam
This is of course my first recommendation for getting your baby to have great sleep habits. When I had my first two children, this was the only thing I had in my arsenal. While the book does not talk much at all about sleep training, it lays a great foundation for a great daily routine to allow for healthy sleep.
The Babywise Mom Nap Guide by Valerie Plowman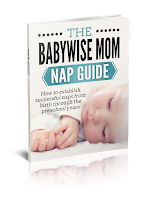 If I didn't think it was needed, I wouldn't have written it. My husband tells me I didn't talk this book up enough–that just isn't my style, though :). This book is very helpful for getting great naps. I often say to get the daytime figured out and the night will follow and fall into place. I don't know about you, but at night, I want baby back asleep as fast as possible. I don't want to analyze a sleep training process during the night. if I can get daytime perfected and have night then follow without work, I am all for it.
Healthy Sleep Habits, Happy Child by Marc Weissbluth

This is my favorite book for just overloading you on information on sleep. The importance of sleep, the mechanics of sleep, the cycles of sleep, the patterns of sleep…it is all there. He also talks about different methods to sleep train and solve sleep issues. I first read this when my third child was a baby and I have loved it ever since.
The Baby Whisperer by Tracy Hogg

This is a two-book recommendation. We have Secrets of the Baby Whisperer and The Baby Whisperer Solves All Your Problems. These books are invaluable for you getting to know your child as an individual and accept those quirks. I read these during my pregnancy with my third child, and this is where I discovered the Four S's Sleep Training Technique. This is my hands down favorite way to do sleep training, so this book is a must-read in my opinion. No one likes having to do cry it out sleep training, so if you can make the Four S's work as a no-cry sleep solution, oh happy day.


The Wonder Weeks by Frans Plooij, Hetty van de Rijt, and Xaviera Plas

This book doesn't so much give sleep training help, but it is a must-own to have in your library when you are sleep training a baby. This book helps you know when there are developmental leaps. There are ages a baby just isn't going to sleep well. There are ages sleep regressions happen, no matter how great of a sleeper the baby is. Having this knowledge helps you approach sleep training the best way you can.
Solve Your Child's Sleep Problems by Richard Ferber

Of course everyone knows about the Ferber method of sleep training. This is not a book I read while I had babies, so I offer this up as a consideration for you because it is wildly popular and used by so many. I am all about knowledge and getting all you can, especially when it comes to sleep training a baby. What works for one will not work for another, so the more tools you have in your back pocket, the more likely you will reach baby sleep success.
Moms On Call by Laura Hunter and Jennifer Walker

This is a book I have not read at all. I have heard the ideas are very compatible with Babywise, but that it is much more hardcore than Babywise. From what I understand, it is more of a "do exactly this" book than a "figure out the best option for your individual baby" book. If that appeals to you, give this book a try.
The Contented Little Baby Book by Gina Ford

This is another one I have not read. I am adding it because it is a common book people turn to for sleep advice. If you have exhausted the books above, look into this one and see if it will offer you further insight.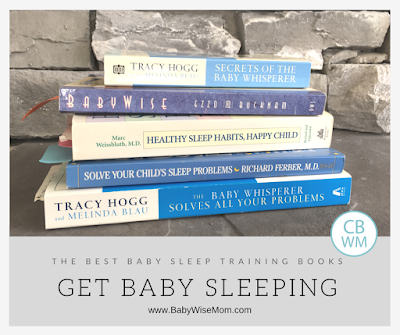 Conclusion
Sleep training is not easy. Whether you are using a no-cry sleep training method, extinction sleep training, or some hybrid, it is a hard road. These books can help you get through. They have worked for thousands of parents and babies. These sleep training books can work for you.
Great Sleep Training Books
Related Sleep Training Posts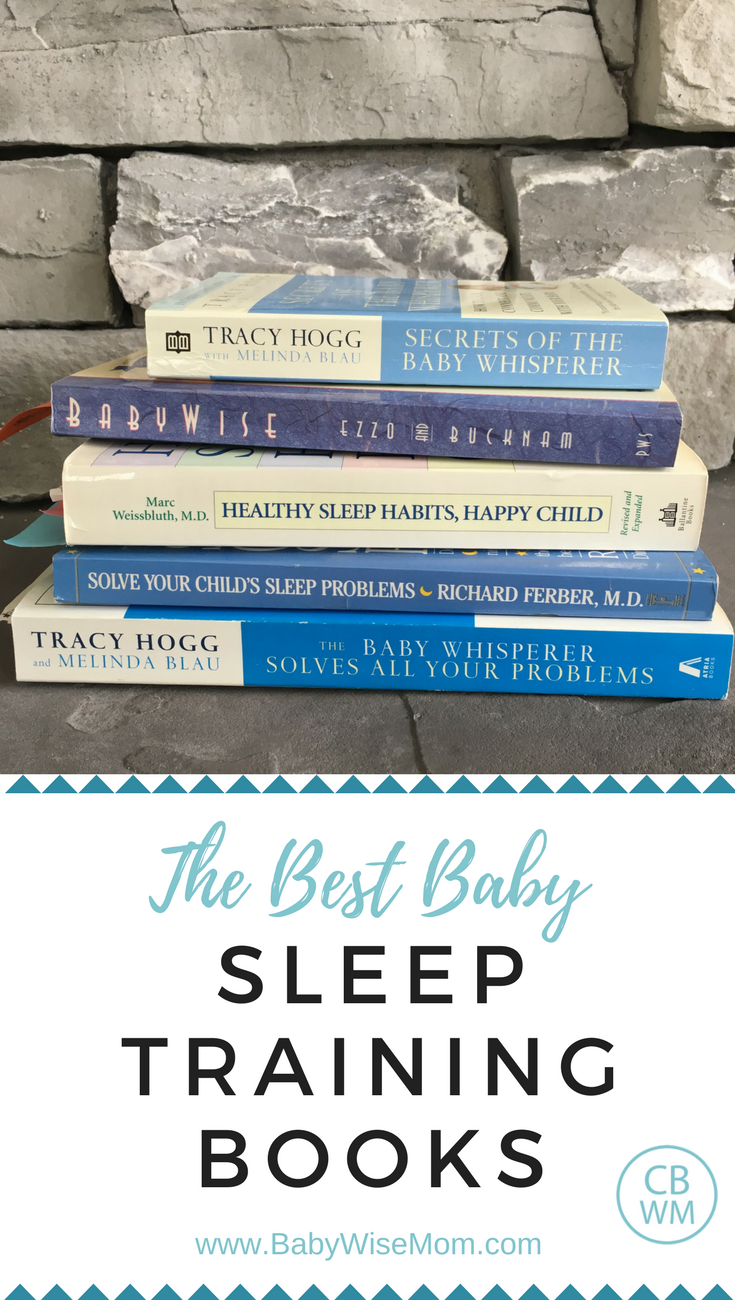 Sleep Training Tips and Info
These posts will help you sleep train your baby with confidence. Learn how to sleep train in the method that best suits you and your baby.