Over 17 toys and activities to keep your little one occupied and quiet at church. Help your kiddo sit still and be quiet during church services.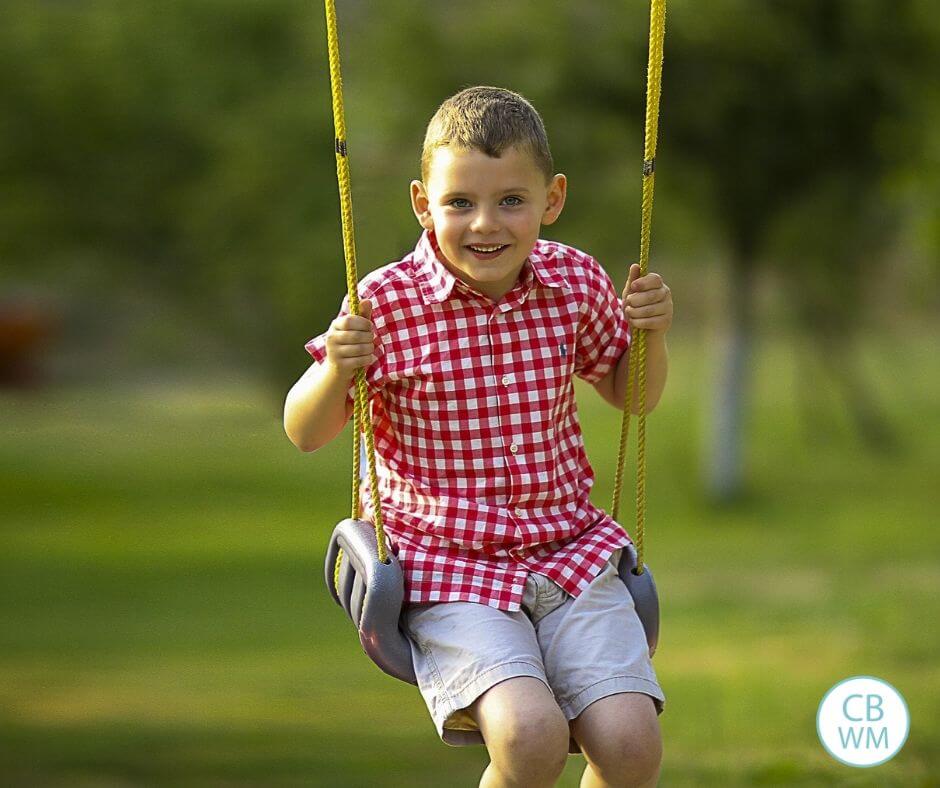 Our church is three hours long. Up until 18 months old, children are with the parents for all three hours. When you consider missed naps and missed meals…that makes for a fussy baby/pretoddler and necessitates some great toys. After 18 months, children are with the parents for 1 hour 10 minutes, so even after 18 months, great toys are nice to help keep children quiet during this time.
We have a special bag that is our church bag. In it are our church toys. Those toys and books stay in that bag all week and only come out for Sunday. These toys need to be quiet toys and yet entertaining toys. Here is a list of toys we have in our church bag, as well as some I think would be good additions. There will be toys for all age ranges.
>>>Read: How To Keep Your Kids Quiet at Church
Best Church Toys for Babies and Kids
Favorites: All children have a favorite toy of the moment. I will often add the favorite toy of the moment to the bag on Sunday (so long as it is a quiet and small toy).
Blanket: If you do blanket time, church is a great place to get benefit from it. Remember to training times of non-conflict; church is not the time or place to teach your child about blanket time.
Nesting Cups: Nesting cups are a great toy for a child under 18 months. For the child over 18 months, they are often more adept at stacking them on top of each other, which just creates a tall tower that can make a lot of noise coming down. But for the younger child, it offers lots of time for the child to focus on nesting the cups together.
Teething Toys: A tired child is a child whose pain from teething will be magnified. Teething toys are great for church: Teething Toys
Books: Books are a must for church. We have special books for church that stay in the bag all week and only come out at church. For a baby, you might want to have a favorite book, along with some that he doesn't see all week.
I like to have books that are church related (like scripture story books, books with pictures of Jesus, etc.). For younger babies, I also will take some Baby Einstein books–especially the ones that are bath books so the baby can chew on it all he wants to. Touch and Feel Books are great for church, also, as are Lift the Flap
books.
Quiet Books: Each child has a quiet book made especially for him/her. I like to get a little 6×6 Scrapbooks
and make special pages for the child. I have a page with a picture and name of that child. I also do pages of siblings, parents, grandparents, aunts & uncles, and cousins. I have a page with the ABCs and a page for numbers. I have a page with colors and a page with shapes.
I have pictures of Jesus and pictures of prophets. I then have pages that are specialized for the child's interest. Brayden has a page with different types of trucks and a page for sports, while Kaitlyn's has several pages of animals and a miscellaneous page with stickers of favorite things (rubber ducks, Elmo, Winnie the Pooh, snowman, etc.). Brayden's is pages that were laminated and then spiral-bound together. I decided to do a scrapbook format for Kaitlyn so I could update family pictures as new people were added to the family. You can also buy quiet books that have buttons to do up and zippers to zip…they are nice little quiet challenges.
You can also buy cute quiet books. Here is a great one on Amazon.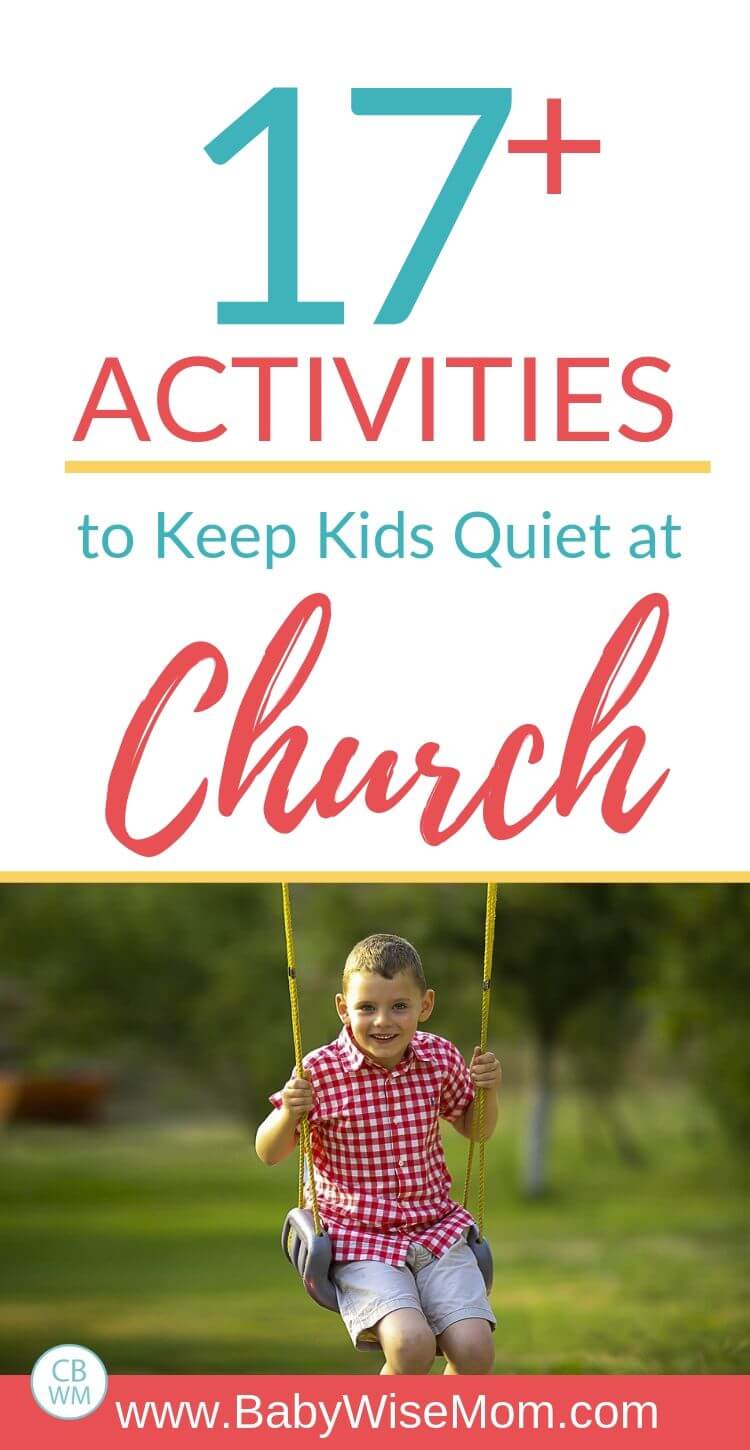 Foam Alphabet Letters: We have some small, foam alphabet letters that hook together. They are great toys for church because they require concentration. I can't find any on Amazon, but I have seen them at various stores.
Travel Set: We have a Fold and Play Travel Set of Thomas. It has little vinyl stickers (that re-stick) that can be placed on the activity board.
Blank Pads of Paper: We have a blank pad of paper for each child so they can draw, scribble, and color. We use this one by Melissa & Doug. Something I like about it is that it is a 6×9–so a smaller size, which is convenient for the church bag (and of course we also have crayons). A Boogie Board is also an awesome way to let your kiddos draw.
Travel Size Magna Doodle: We have a travel size Magna Doodle. I love the Magna Doodle because you know there is no danger of your child getting any crayon on the chair or floor as he colors.
Cars/Trucks: Both Brayden and Kaitlyn like to drive around trucks. We don't let them zoom around; they drive them in their small little spot. Also, we don't allow "vrooms" 🙂
Dolls/Animals: Kaitlyn will sometimes take a doll or stuffed animal along. When I was kid, my mom got some Cabbage Patch Lil Sprouts
and they have been nice small dolls to take to church.
Lacing Cards: We have some lacing cards for church. They are really great for prolonged periods of quiet concentration.
Finger Puppets: My kids love to play with finger puppets at church. There are a lot of cute Finger Puppets
available. My friend got some from IKEA that are very cute and they were a great price.
Bead Stringing: While writing this, I thought that perhaps Bead Stringing Sets
could be fun. Consider it carefully. I could see beads being spilled all over the place :). There are sets with large beads, so those might be good. You could also do something like Cheerios and yarn.
Felt Board: I also thought a small felt board could be fun: Felt Board Set
Coloring Book: We have some coloring books that are of things like Noah and such. Religious Coloring Books
. As much as possible, I really like to have our activities at church still be geared toward church. You could also Google "Bible coloring page" and get lots of free pages you can print off.
There is my list. Please share your good ideas for quiet activities for church!
Related Church and Toy Posts