Take the guilt out of sleep traning. Sleep training is not a bad thing to do for your baby. It is actually a very helpful thing to do!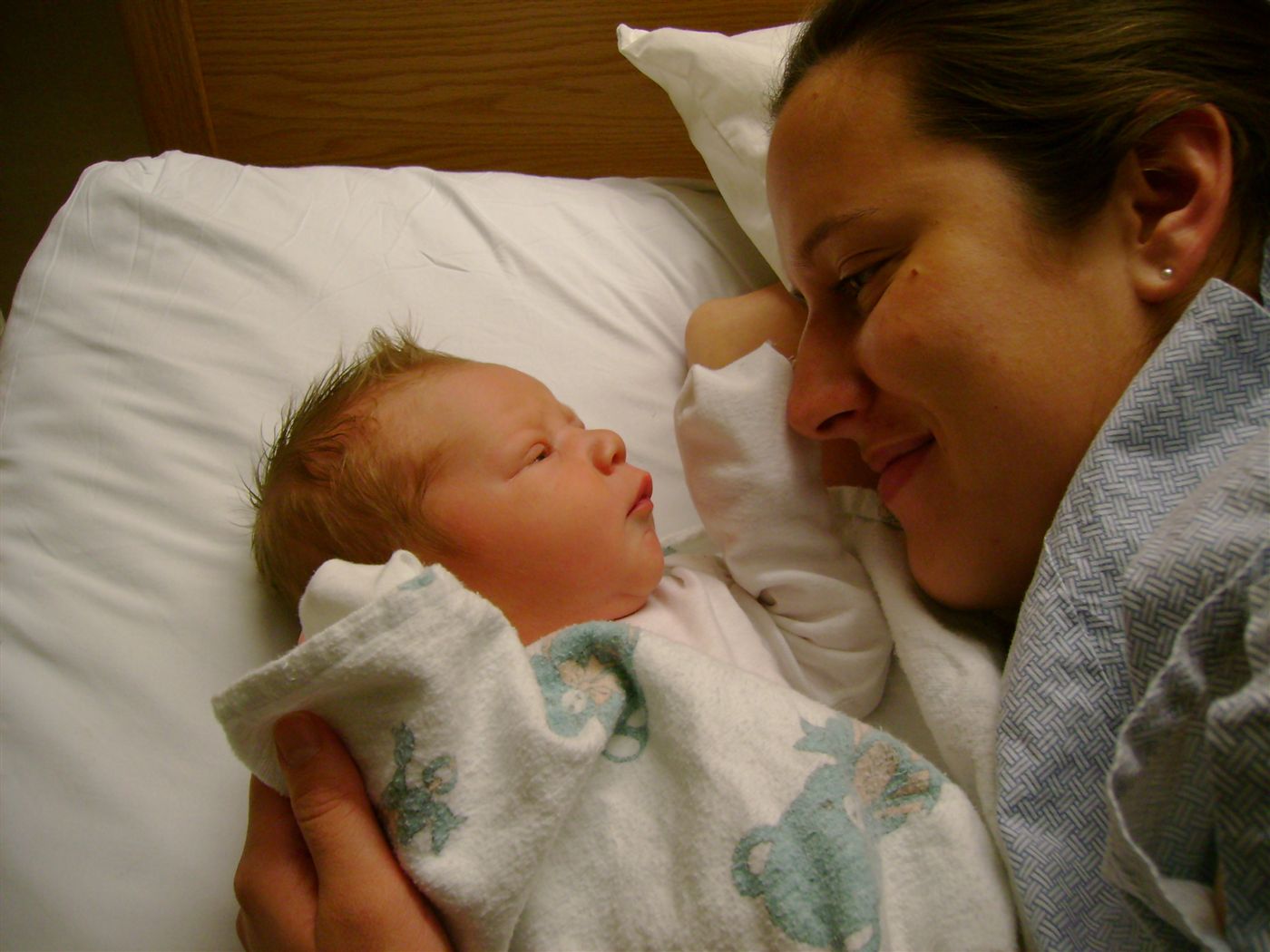 By Rachel Rowell from mybabysleepguide.com
Sleep training gets a bad rap. You don't have to talk to too many moms or look on the internet for too long to get this message. If you want your child to sleep well (especially for reasons that don't involve your child's welfare), people start to point fingers and call names.
"What a bad, selfish person!"
"What an uncaring parent!"
"How dare they not put everything, their health, marriage and well-being included, before their child's every need and happiness."
"What a bad, selfish parent!"
Maybe you don't even need someone to tell you this before the guilt sets in. As parents, we give physically, mentally, emotionally and spiritually to our children all day, every day. We sacrifice like crazy. But what about us? What about our marriage? What about our family as a whole?
Can nurturing ever be taken to the extreme?
I think it can. There is a balance in all things. And we have our own personal limits to consider. There is a time when we turn from a great mommy to a mommy martyr. And it seems the subject of sleep is often one of these times.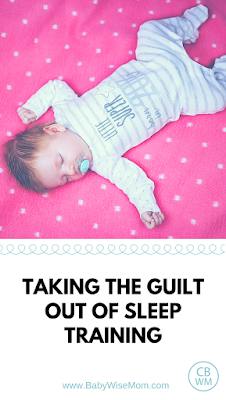 We need sleep to survive and most of us need a fair amount of it to take us from a mindless zombie to a functioning human. We shouldn't feel guilty because we want some of it. We need it just like our children need it. It isn't a desire, it is a need. Sleep is food for the brain and body.
Inadequate sleep has many costs to us, our family and others. If you aren't getting enough sleep you're more vulnerable to depression, your marriage can suffer, your temper and emotional stability suffers, your health suffers and your children suffer. "A sleep-deprived family is an unhappy, unhealthy one." (Bedtiming 4) For more on this see adults and sleep and children and sleep.
We need to balance our needs with the needs of our family. We are no use to anyone when we are too tired to think or control our emotions or function in any ability beyond eat, step, sit. If you don't nurture yourself, you won't have any energy left to nurture your family.
Great Sleep Training Books
A baby's sleep must work for the entire family. Everyone's needs should be considered. You are a family, after all.
Maybe this will mean you will continue doing what you are doing. Everything is peachy. Maybe this will mean your sleep training will only involve the encouragement of good sleep habits. Maybe this will mean you will do some kind of further sleep training (my thoughts on some of that). Personal capabilities and limits vary just as situations vary. We need to do what is best for us, our baby and our family.
So drop the guilt and get some sleep!
Related Posts
Sleep Training Tips and Info
These posts will help you sleep train your baby with confidence. Learn how to sleep train in the method that best suits you and your baby.