How to Sleep Train Your Baby Responsibly. Tips for doing cry it out in a way that best helps your baby. Sleep training tips.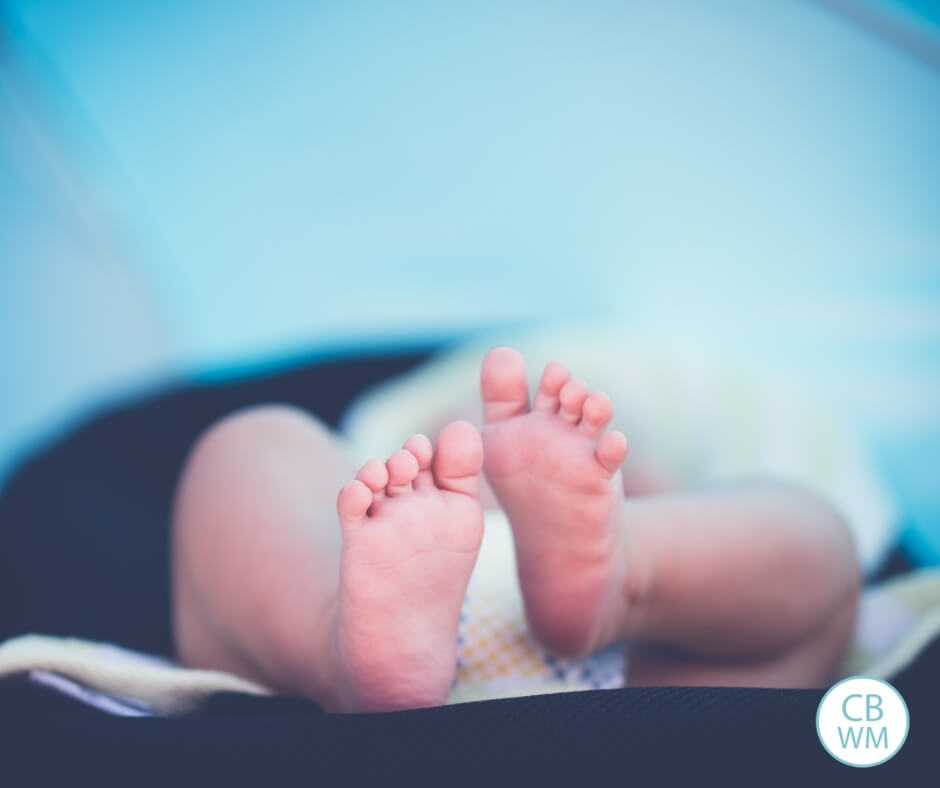 My friend, Maureen Monfore, recently emailed me with a concern. She is a member of pretty much all of the online Babywise support groups that I am, and she told me she was concerned over some of the CIO (cry it out) comments she had seen over time. She asked that I post this here.
Sleep Train a Baby Responsibly
"I see many people doing and suggesting CIO and while CIO is often necessary and does work, I am sometimes concerned by what I read. Our babies are not trying to manipulate us. They are new to this world and are just learning how things work. Crying is their only way of communicating with us. While I do agree that we shouldn't do CIO half-heartedly, we still can't put all of the burden on the baby. I feel like to do CIO responsibly, the we need to do several things. Some of these are a given, but when you're a first-time mom, they might not seem intuitive. And yes, the we should do ALL of these things, not some of them:
Make sure baby is well fed. Monitor your supply closely if you are BF'

ing

. Make sure your pediatrician is monitoring your baby's growth.
Make sure baby is not sick in any way (reflux, ear infections, food sensitivities, etc.).
Stick to the eat/awake/sleep routine.
Stick to the schedule consistently.
Be sure to put baby down at the optimal wake time (which includes feeding time).
Have a routine before you put baby down to transition him to sleep, whether that's rocking, singing, dancing, closing the curtains, whatever. But always put baby down awake (a little drowsy is OK).
Have a reason for

CIO

. It should only be necessary for initial sleep training or when going through phases like rolling over, standing up, weaning from swaddle, etc. If crying happens out of the blue for a baby who has always slept well,

CIO

cannot be the first course of action. You need to consider the context and characterization of the child. You need to investigate all possible causes including a visit to the doctor. Offer Tylenol 20 minutes before the nap if you suspect teething. Evaluate the baby's behavior during awake time. If you are still stumped, I would comfort the baby until you can figure out the reason.
Don't start

CIO

while other changes are going on. If you are weaning, changing formulas, visiting family or experiencing any other disruption to your routine, wait until that disruption is over before you start

CIO

.
Keep track of how long the baby is crying. It's best to distract yourself during

CIO

, but you need to monitor it. Write it down if that helps. When done effectively and responsibly, the

CIO

shouldn

't take more than 3-5 days and the crying should be less and less each nap/bed time. Initially, baby might cry for an hour. The next time it should be closer to 45 minutes, then 30 minutes and so on. When I have done

CIO

with Lucas, my youngest, it realistically never took more than 3-4 naps before we were over the problem. The first time was always the hardest but then it got better very fast. With a baby on a 3-hour routine with an awake time of one hour, the most the baby would cry is 2 hours. Even that is a little long in my book, so consider doing a 2.5-hour schedule (which

BW

condones), meaning the longest

CIO

would be 1.5 hours.
Above all, be consistent. Being

wishy

washy about it will only drag it on, confuse the baby and make matters worse. If you can't handle the

CIO

, don't do it at all. Don't set time limits. Don't get them up some times and not others. Don't rock/nurse the baby to sleep some times and not others. You need to decide what you want your baby to learn. Set the rules and stick to them. It's

OK

if you can't handle doing

CIO

consistently. It's not for everyone. If it's not for you, don't do it at all. Read other books, like Secrets of the Baby Whisperer, and find another method."
My Added Thoughts:
CIO

Definition
The definition of CIO is different for every one. For some people, when they think of CIO, they think that means you put baby in bed and leave him there until he goes to sleep, no matter what. That is not my definition of CIO.
First, I think it is important to remember the "why" behind doing CIO. While utilizing Babywise, the why of CIO is to teach your child to self-soothe so he can fall asleep on his own as well as eventually stay asleep through sleep transitions, which occur about every 45 minutes. That is why you are doing CIO.
To do CIO responsibly, I believe you need to take that "why" and apply it in context of what is going on. That is the reason if my baby is over stimulated, I do not do CIO for that nap. It just isn't going to effectively teach what I am trying to teach. For a full run-down of steps I find important while doing CIO, see my Cry It Out Bootcamp.
Monitoring Supply
Maureen mentioned the need to monitor milk supply and growth. You also need to monitor growth. I have known of one or two people who done CIO with baby and didn't find it to be going well. They later discovered that there were breastfeeding supply problems and the baby wasn't growing as expected.
If you use the charts found in the back of On Becoming Babywise, you can monitor growth much better. I realize it can seem tedious to mark down wet/dirty diapers and count number of feedings each day for weeks and weeks, but it is an excellent way to make sure things are on track. I did this with both of my children, and will do it for my third.
Sickness
Sickness can interfere with the success of CIO. You want to make sure all of these issues are addressed before starting CIO. If your baby has reflux, for example, that doesn't mean you are unable to do CIO. I did it with Kaitlyn with no problems. But there were times when I put her down and could tell something was wrong. I would then get her up and put her in her swing to sleep. There were naps when she woke early, and I could tell it was because of pain from her reflux. I moved her to her swing to finish her nap.
See these posts along this topic:
Consistency
Maureen mentioned sticking to the eat/wake/sleep cycle. This consistency helps baby's body get used to the predictability of when he will eat, when he will play, and when he will sleep.
See these posts for more on this topic:
She also cautions to avoid starting CIO while in the middle of a disruption. The reason for this is that disruptions obviously interfere with consistency. Also, babies are typically fussier while experiencing a disruption.
Great Sleep Training Books
Optimal

Waketime
Maureen said to put baby down at the optimal waketime. This is one of the most important aspects to successful CIO. I have several posts that deal with this topic: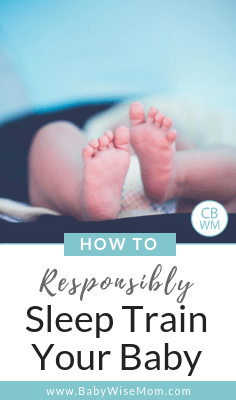 Sleep Routine
This goes along with the idea of consistency. Having a sleep routine is a signal to baby that naptime is about to start. See this post:
Context
Some moms are nervous to attend to baby later down the road after sleep training is completed. Say baby has been falling asleep without a peep for three months, then one day cries before going down for her nap. This would be uncharacteristic for her. This is a moment when you want to go in and attend to her needs. You want to be sure there is nothing wrong. If you have checked her over and are sure there is nothing wrong, you can have her CIO if needed.
There have been a few times in the 19 months of Kaitlyn's life of absolutely no crying before a nap (she is 21 months old) that she has cried. I go in. There have been random problems. Most of the time with her, it is simply that she wants a hug from me. This is not something she uses as a "tactic" to get me back in the room. She rarely does it, but it happens. In fact, it happened a couple of weeks ago. I put her down; she cried. I went in, picked her up, hugged her, and about 30 seconds later she pointed to her bed and said, "Lay down." I put her back down, told her I loved her and to sleep well, and she went right to sleep without a peep.
I remember when Brayden was one year old. He woke in the middle of the night crying. This was really uncharacteristic of him. I had the thought that maybe I shouldn't go in, but I knew this was different and figured something had to be wrong. We were in the middle of moving and were in a different house than he was used to, but I didn't assume that was the problem. I went in to find that he had diarrhea –the worst kind–the acid kind that burns the minute it touches the skin. I was very glad I had checked on him.
For more on the idea of context, see Adjusting for Context When Using Babywise.
Keep A Log
Maureen mentioned to keep track of what is happening. I agree with this and do this. I keep a log whenever I am trying to figure out or implement something new. I have an eBook of logs that I use with my babies. You can get your copy here.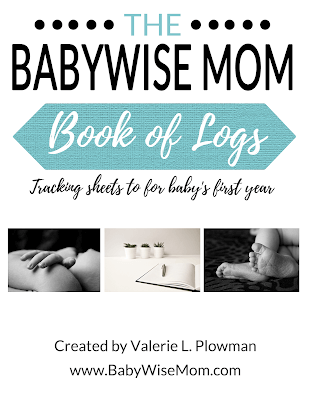 Length of Time
Maureen says CIO will take 3-5 days if done right. I tend to disagree with this, though it is obviously what she has found. If the child is already sleep trained and you are returning from a vacation or your child is teething or something, it will likely take anywhere from a day to a week or two, with most being about 3-5 days, to return to where you were before the disruptions.
I have found that it does get better over time as she mentioned, but it isn't so much a step by step process, but a spiral process. So it doesn't go from crying 30 minutes one day, to 25 the next, to 20 the next, etc. It is more of cries 30 minutes one day, 15 the next, 10 the next, 35 the next, 5 the next, etc. While some of these days seem like you are backtracking or moving away from your goal, you are spiraling toward the goal (see progress is a spiral for more on that idea).
See this post for more on when it gets better: When Do Babies Get Easier?
Rules
Maureen suggested you set rules and stick to them. This is a good idea, while also applying the idea of context as discussed above. If you have found your baby cannot be interfered with, but it seems like something is wrong, by all means attend to him.
My thanks to Maureen for bringing this topic to my, and therefore your, attention. Let's all remember to do CIO responsibly.
Here are further posts and blog labels to help you: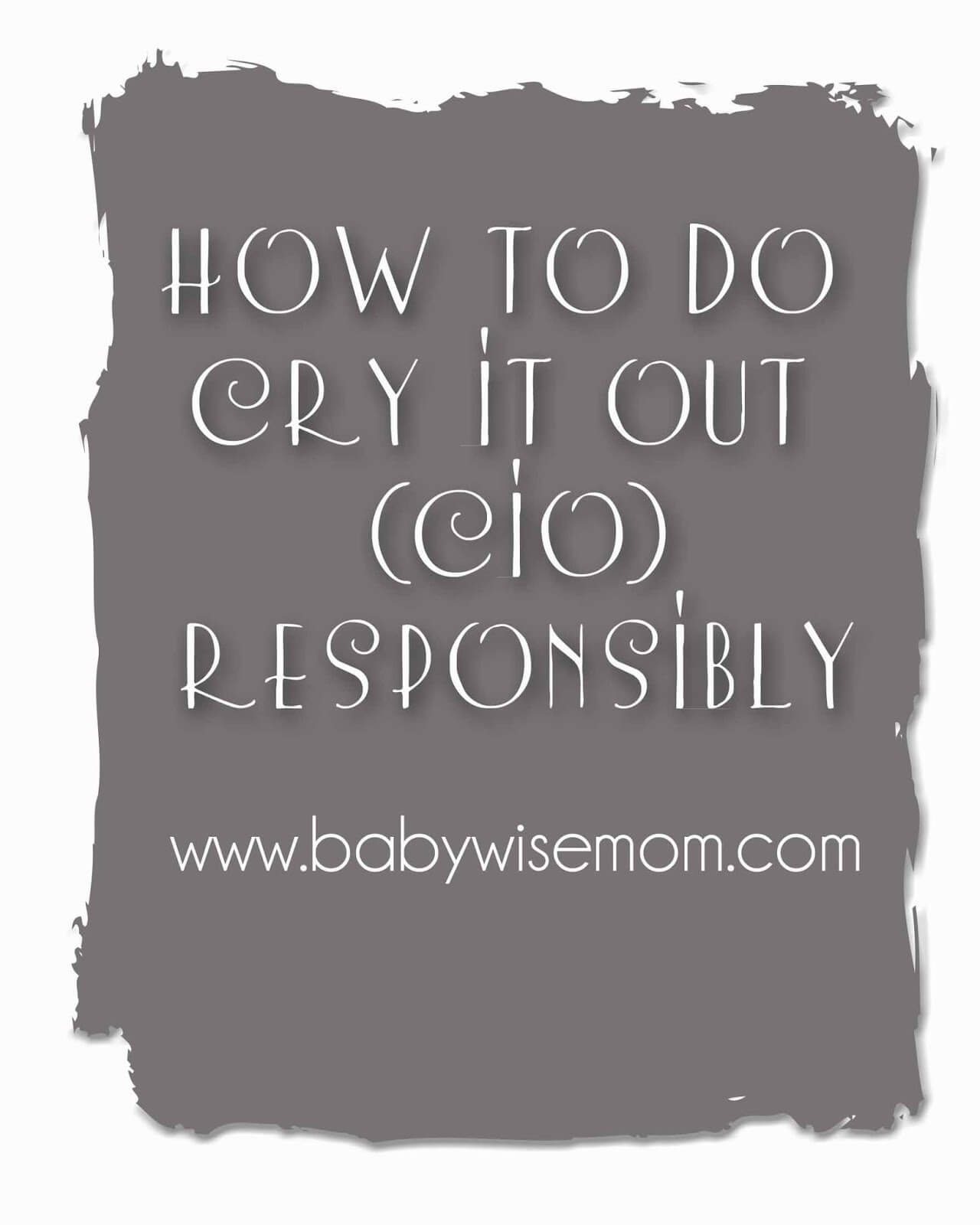 Reader Thanks/Comments:
Reader Sleep Training Questions:
Sleep Training Tips and Info
These posts will help you sleep train your baby with confidence. Learn how to sleep train in the method that best suits you and your baby.