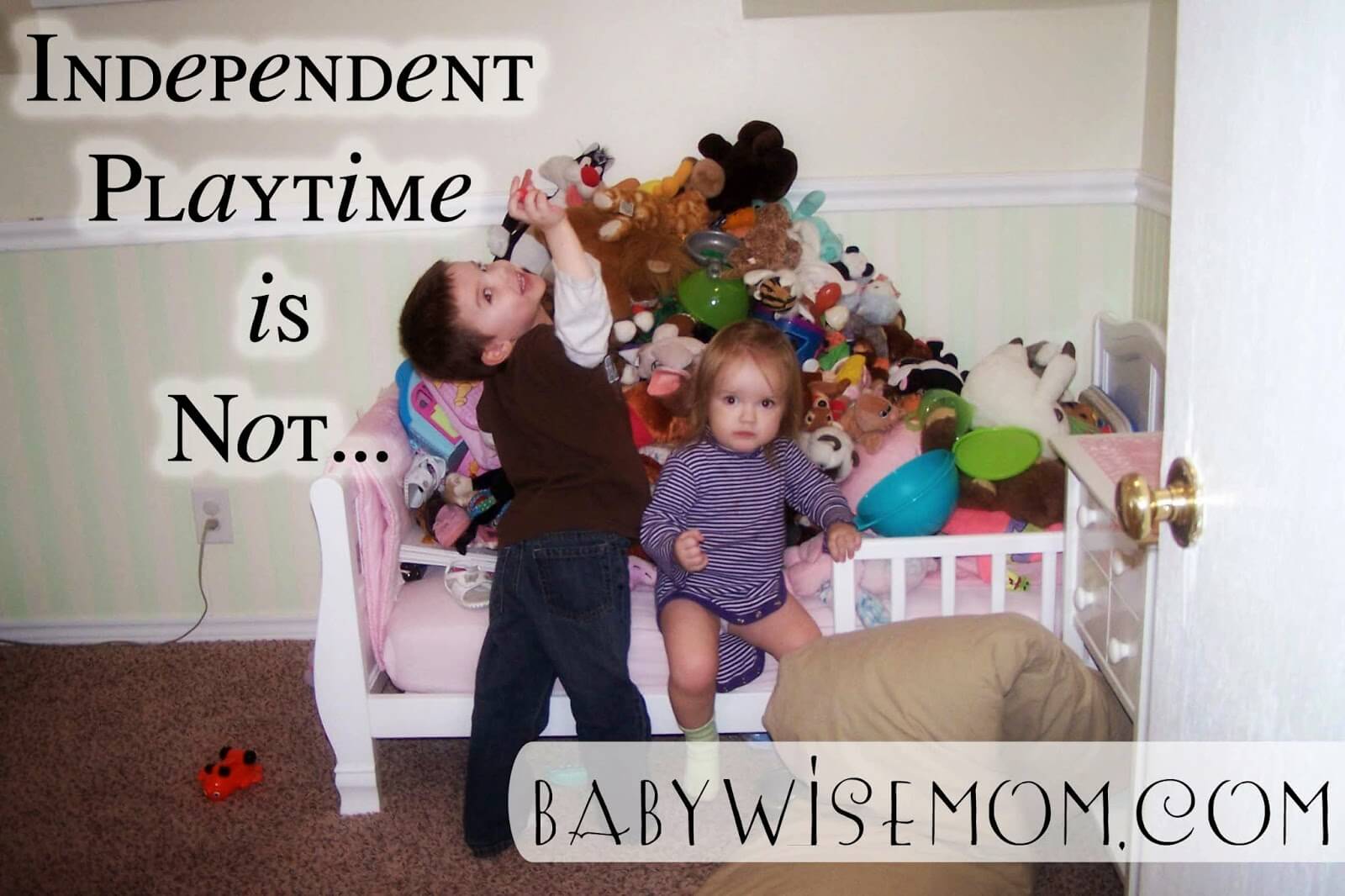 On Becoming Preschoolwise
(affiliate link) has some good tips on what Independent Playtime is not. "Concentration and creativity are developed during independent play. The most important aspect of this time is that your child is learning to focus on what he can do with the things he has" (page 120).
If that is your goal of independent play, you want to make sure you are doing it correctly. Sometimes knowing what something isn't helps you understand what it is. This information is found on page 120.
Independent playtime is not…
Not a time your child chooses where to play
Not a time your child chooses what to play with (though I must say, I pretty much always let my kids pick things to play with during roomtime)
Not a time your child chooses how long to play
Not something you put off to the preschool years–by 18-24 months, your child should be able to play for 45-60 minutes uninterrupted (but don't let this stop you from starting late–just let it encourage you to start early if you can)
Not a group activity
Not time for computer games, video games, television, etc
Not in a place your child can see you or easily hear you
Not a time for developmentally out of reach toys–don't make them too hard. It will be frustrating
Not a time for developmentally "too young" toys–keep them challenging enough
Related Posts/Blog Labels:
We are sorry that this post was not useful for you!
Let us improve this post!
Tell us how we can improve this post?