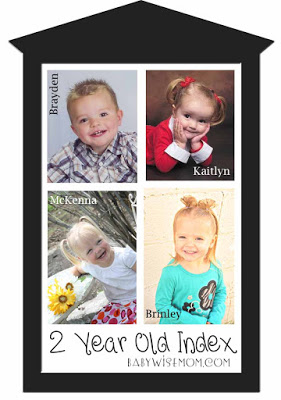 These are posts that I feel are most pertinent to issues you encounter with two year olds.
Childproofing
Chores
Crib To Bed Transition
Discipline (see also Discipline Index)
Gear and Toys
Goals
Independent Playtime
Learning Time
Mealtime
Playtime (see also "Independent Play" above)
Potty Training
Schedules
Siblings
Sickness
Sleep
Thumb/Finger Sucking
Toddler Summary for Kaitlyn
Toddler Summary for McKenna
Toddler Summary for Brinley
Traveling
We are sorry that this post was not useful for you!
Let us improve this post!
Tell us how we can improve this post?